Empowering mothers with knowledge
The Significance of Wood Turned Gifts
Gift-giving is an ancient practice that allows us to express our love, appreciation, and gratitude to those who hold a special place in our lives. In a world filled with mass-produced items, a wood turned gift stands out as a unique and meaningful gesture. Each piece is meticulously crafted by skilled artisans, making it a one-of-a-kind creation that holds both aesthetic and sentimental value.
The Craftsmanship Behind Wood Turning
Wood turning is an ancient craft that dates back to the early civilizations of Egypt and Mesopotamia. It involves shaping a piece of wood using a lathe and various cutting tools. The artistry lies in the ability to transform a raw block of wood into a functional and visually pleasing object.
Skilled woodturners possess a deep understanding of the characteristics of different types of wood and the techniques required to bring out their natural beauty. With every cut and curve, they breathe life into the wood, creating a masterpiece that showcases their craftsmanship and attention to detail.
The Rich History of Woodturning
Woodturning has a rich and storied history that spans thousands of years. It has been practiced in different parts of the world, each culture leaving its own unique mark on the craft.
Origins of Woodturning
The origins of woodturning can be traced back to ancient Egypt, where wooden vessels and tools were created using a simple lathe. These early woodturners used a handheld tool to shape the wood as it spun on the lathe, allowing them to create symmetrical and intricate designs.
Woodturning then spread to Mesopotamia, Greece, and Rome, where it continued to evolve and flourish. The Romans, in particular, were known for their exquisite wood turned objects, such as bowls, cups, and decorative pieces.
Evolution of Woodturning
As time went on, woodturning techniques and tools became more advanced. In the Middle Ages, the foot-powered lathe was introduced, allowing woodturners to work more efficiently. This innovation led to the production of larger and more elaborate turned items, including furniture components and architectural details.
During the Renaissance period, woodturning reached new heights of artistry and craftsmanship. Skilled turners created intricate designs, incorporating elements of sculpture and carving into their work. This era saw the rise of ornate turned objects, such as goblets, vases, and ornamental finials.
The Beauty of Wood: Types of Wood Used in Turning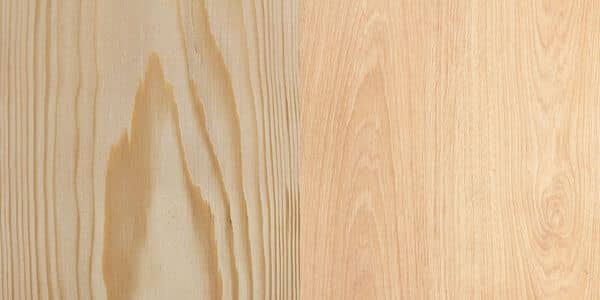 Understanding Wood as a Medium
Wood is a versatile and captivating medium that lends itself beautifully to the art of turning. Each type of wood has its own unique characteristics, which greatly influence the final appearance and feel of the turned object.
Commonly Used Woods in Woodturning
1. Oak: Oak is a popular choice for woodturning due to its strength and durability. It has a beautiful grain pattern and can be finished in a variety of ways, from natural to stained or painted.
2. Maple: Maple is known for its light color and fine texture. It is often used to create bowls, pens, and other small turned items. Its smooth surface makes it ideal for intricate designs.
3. Cherry: Cherry wood has a warm reddish-brown hue that deepens over time. It is prized for its rich grain and smooth finish. Cherry is commonly used for creating vases, bowls, and decorative pieces.
4. Walnut: Walnut wood is characterized by its dark brown color and straight grain. It has a luxurious feel and is often used for crafting high-end furniture and turned objects such as pens and bowls.
5. Exotic Woods: In addition to the commonly used woods, many woodturners also experiment with exotic woods, such as ebony, rosewood, and purpleheart. These woods offer unique colors, patterns, and textures, adding an element of intrigue to the final product.
The Intricate Designs of Wood Turned Gifts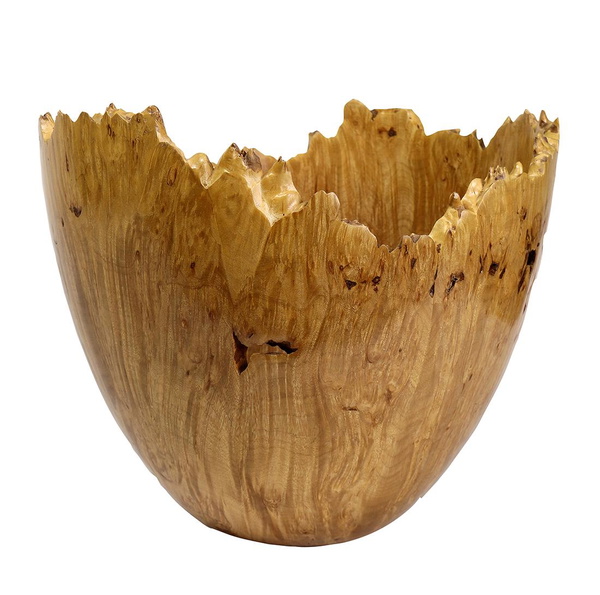 Bowls: Functional Art
Wood turned bowls are among the most popular and versatile gift items. Crafted with precision and care, these bowls showcase the natural beauty of the wood while serving a practical purpose. Each bowl is unique, with its own distinct shape, grain pattern, and finish.
Wood turned bowls come in various sizes, from small decorative bowls to large salad bowls. Some feature intricate carvings or embellishments, while others highlight the simplicity of the wood itself. The possibilities are endless, allowing the woodturner to create a piece that perfectly suits the recipient's taste and style.
Pens: Elegance in Hand
Wood turned pens are a classic gift choice that exudes elegance and sophistication. The smooth finish and fine craftsmanship make them a joy to hold and write with. Each pen is carefully turned to highlight the natural beauty of the wood, whether it be a rich walnut or an exotic burl.
Wood turned pens come in a variety of styles, from sleek and minimalist designs to more ornate and decorative options. They can be personalized with engravings or customized with different finishes, making them a truly special and meaningful gift.
Vases: Nature's Beauty Preserved
Wood turned vases capture the essence of nature's beauty and bring it into our homes. These exquisite pieces showcase the unique grain patterns and colors of the wood, serving as a stunning backdrop for floral arrangements or as standalone works of art.
Wood turned vases can be tall and slender, showcasing the elegance of the wood, or have a more organic and sculptural form. The intricate turning techniques used to create these vases result in stunning patterns and textures, adding depth and visual interest to the final piece.
The Emotional Connection of Handmade Gifts
Uniqueness and Personalization
One of the most significant aspects of wood turned gifts is their uniqueness. Unlike mass-produced items, each wood turned gift is handmade with care and attention to detail. This individualized touch makes the gift all the more special and meaningful to both the giver and the recipient.
Wood turned gifts can also be personalized in various ways, from engraving initials or names to incorporating specific symbols or motifs. This personalization adds an extra layer of sentimentality, making the gift a true reflection of the relationship between the giver and the recipient.
Sentimental Value and Timelessness
Wood turned gifts hold a timeless quality that transcends trends and fads. They are built to last, becoming cherished heirlooms that can be passed down through generations. The sentimental value attached to these handmade gifts only grows over time, serving as a constant reminder of the love and thoughtfulness behind the gesture.
Receiving a wood turned gift is a deeply emotional experience. The recipient knows that the gift was created with care and dedication, and that it holds a piece of the artisan's soul within its intricate details. This emotional connection creates a lasting bond between the giver, the recipient, and the gift itself.
The Skill and Precision of Woodturning
Mastery of Technique
Woodturning is a craft that requires years of practice and dedication to master. It demands a keen eye for detail, steady hands, and a deep understanding of the properties of wood. Each cut and stroke of the tool must be executed with precision, as even the slightest deviation can alter the final outcome.
Skilled woodturners possess an innate ability to bring out the best in the wood they work with. They understand how different cuts and techniques can enhance the grain patterns, textures, and colors of the wood, resulting in a truly exceptional piece.
A Passion for Creation
A woodturner's passion for their craft is evident in every piece they create. They pour their heart and soul into each project, striving to achieve perfection in both form and function. The dedication and love they have for woodturning are palpable in the final product, making it all the more captivating and meaningful.
The Versatility of Wood Turned Gifts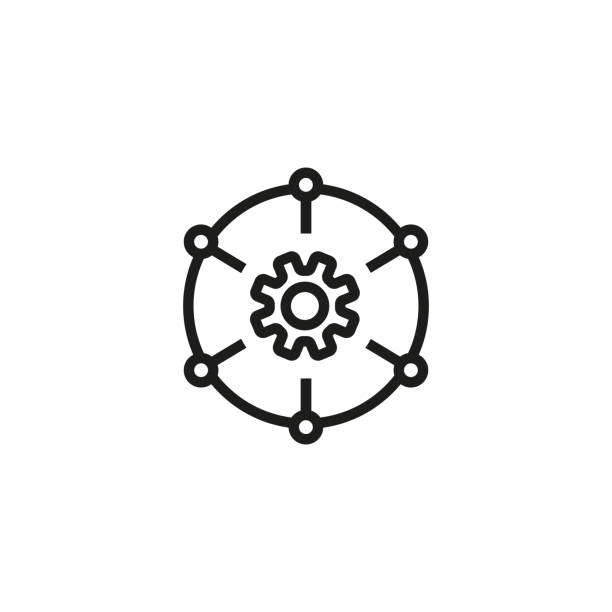 A Gift for Every Occasion
Wood turned gifts are incredibly versatile and can be tailored to suit any occasion or recipient. Whether it's a wedding, birthday, anniversary, or retirement, there is a wood turned gift that perfectly captures the spirit of the event.
For a wedding, a pair of wood turned champagne flutes or a personalized wooden ring box would make a thoughtful and unique gift. On a birthday, a handcrafted wooden pen or a decorative bowl would delight the recipient. The possibilities are endless, allowing you to find the perfect wood turned gift for any celebration or milestone.
Aesthetic Appeal for All Tastes
The beauty of wood turned gifts lies in their ability to cater to a wide range of tastes and preferences. Whether someone appreciates a sleek and modern design or a more rustic and natural aesthetic, there is a wood turned gift that will speak to their individual style.
From minimalist bowls with clean lines to vases with intricate carvings, wood turned gifts offer something for everyone. The natural variations in wood grain and color ensure that each piece is unique, adding to its appeal and charm.
Appreciating the Artistry of Wood Turned Gifts
Recognizing the Art Behind Each Piece
Wood turned gifts are not merely objects; they are works of art. Each piece tells a story, from the selection of the wood to the careful shaping and finishing. The artistry lies in the ability to transform a simple block of wood into a captivating and functional object.
By appreciating the artistry behind wood turned gifts, we gain a deeper understanding of the skill, time, and effort required to create them. We recognize the value of supporting artisans who dedicate their lives to preserving this ancient craft and keeping it alive for future generations to enjoy.
The Natural Beauty of Wood
Wood turned gifts allow us to reconnect with nature and appreciate its inherent beauty. The unique grain patterns, colors, and textures of different types of wood remind us of the wonders of the natural world. Each piece is a celebration of the earth's resources and the artistry that can be derived from them.
When we hold a wood turned gift in our hands, we are reminded of the warmth, strength, and resilience of wood. We are transported to a place of tranquility and appreciation for the simple yet profound beauty found in nature.
In Conclusion
Wood turned gifts are not just objects; they are tangible expressions of love, craftsmanship, and artistry. Each piece carries with it the passion and dedication of the woodturner, making it a truly special and meaningful gift.
From bowls and pens to vases and decorative pieces, wood turned gifts offer a wide range of options to suit any occasion or recipient. The use of different types of wood adds depth and character to each piece, ensuring its uniqueness and individuality.
As we appreciate the beauty and artistry of wood turned gifts, we also recognize the importance of supporting artisans who dedicate their lives to this ancient craft. By choosing a wood turned gift, we not only give a meaningful and timeless present but also contribute to the preservation of a tradition that spans centuries.
So, the next time you are searching for a gift that truly stands out, consider a wood turned gift. Embrace the natural beauty and artistry that these timeless creations embody, and let them serve as a reminder of the deep connections we share with both nature and each other.
Address: Apt. 739 65237 Fahey Land, Farrellville, NV 80219-5379
Phone: +389 555.865.6819
Website: https://momadvicehub.com
Facebook: https://facebook.com/momadvicehubcom
Twitter: @momadvicehubcom
Copyright © 2023 | Design by Mama Knows Best