Empowering mothers with knowledge
When one hears "New Orleans", chances are their first thought is either phenomenal music, food, or perhaps even drinks as well. However, you'd be surprised to hear how many of our bars are filled with games, whether it be billiards or even an arcade, which are getting popular again. If this sounds like something up your alley, look no further. Here are 10 of the best places to play bar games in New Orleans.
Bars with Games in the Big Easy
Let your inner kid loose by hitting up a game-filled bar on your next night out. From pool to pinballs, you name it and an eclectic spot in NOLA is sure to have it.
1. Emporium Arcade Bar
2231 St Claude Ave. (773) 697-7922, https://www.emporiumarcadebar.com/locations/nola/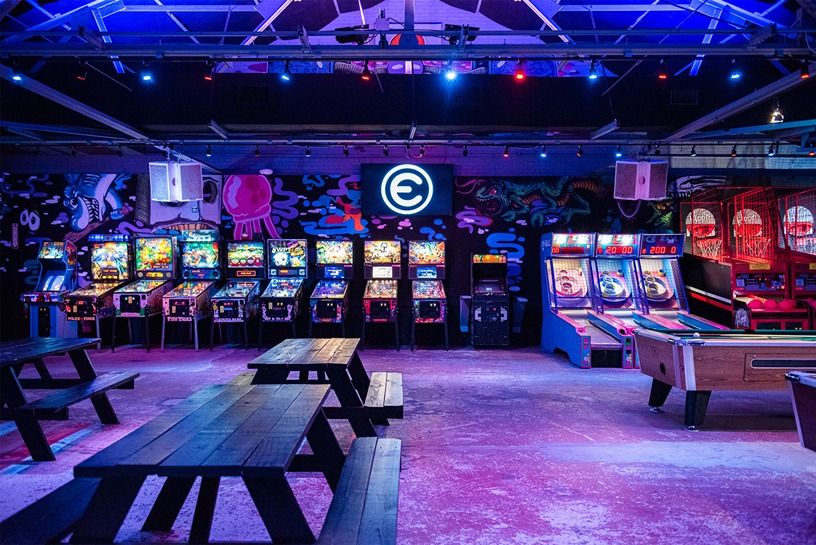 If you're looking for a fun night out or a new place to try, Emporium has got your back. While the food, local craft beers, long list of spirits, and innovative cocktail program are beyond fantastic, the nightlife and activities will make you come back again and again.
Emporium features four pool tables, pinball machines, skeeball, basketball hoops, arcade video games, foosball, and even more. Emporium is perfect for large groups, private parties, or a fun date night in their newly renovated historic garage space. With its massive murals made by local artists filling its walls, the atmosphere couldn't be beat. Keep up to date with their special events including live DJs.
2. Stumpy's Hatchet House
1200 Poydras St., Suite C. (504) 577-2937, https://www.stumpyshh.com/neworleansla/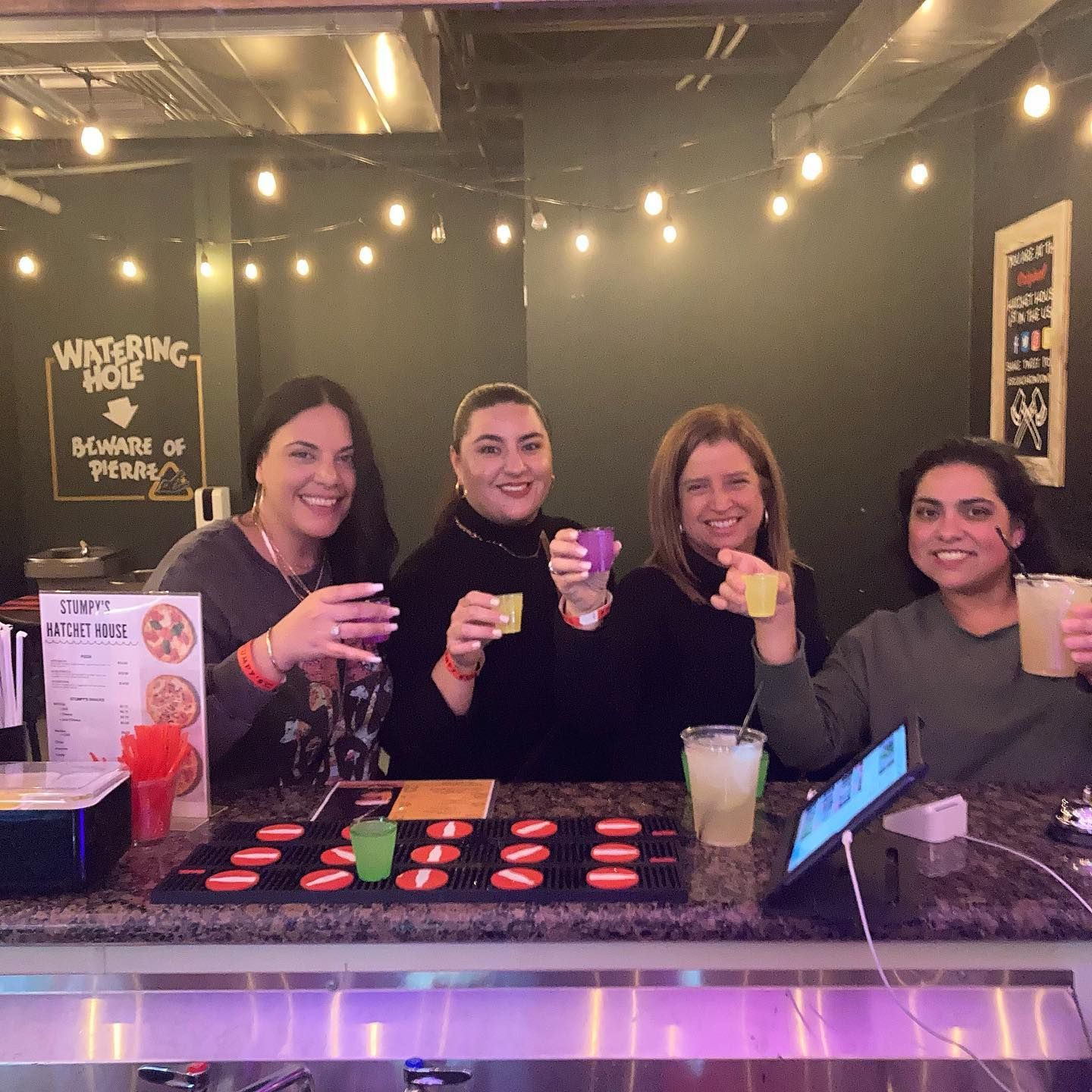 Stumpy's Hatchet House is an extraordinary drink-and-play experience. Open Wednesday through Sunday with prices varying from $15 to $40 per person, axe throwing is the main attraction here. Stumpy's also offers other life-sized games, a photo booth, and free Wi-Fi. Private events and parties can also be reserved for anyone looking to use Stumpy's for their next work or friendly gathering. You can also expect special promotions such as College Night Thursdays, where students (with a valid ID) get a 25% discount on their throwing.
3. Lots a Luck Tavern
203 Homedale St. (504) 483-0978, https://www.facebook.com/LotsaLuckNOLA/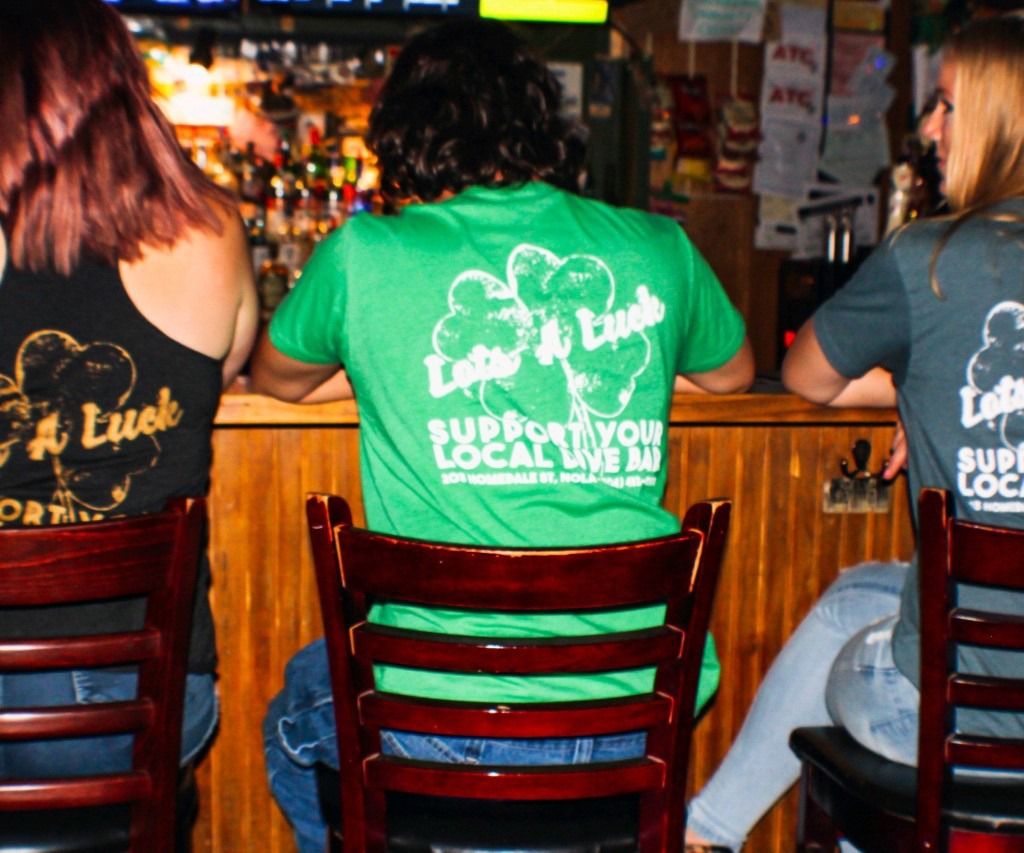 Ever played a game of life-sized Connect Four? If not, Lots a Luck Tavern has got you covered. Enjoy a few drinks at this little hole-in-the-wall with a cozy patio full of fun games like foosball, darts, and even mini golf.
Voted as one of NOLA's best dive bars in 2022 by Where Y'at Magazine's readers, Lots a Luck Tavern is a place you definitely shouldn't miss out on. The bar is open daily from 11 a.m. to 2 a.m.
4. Old Point Bar
545 Patterson Dr. (504) 364-0950, http://www.oldpointbarnola.com/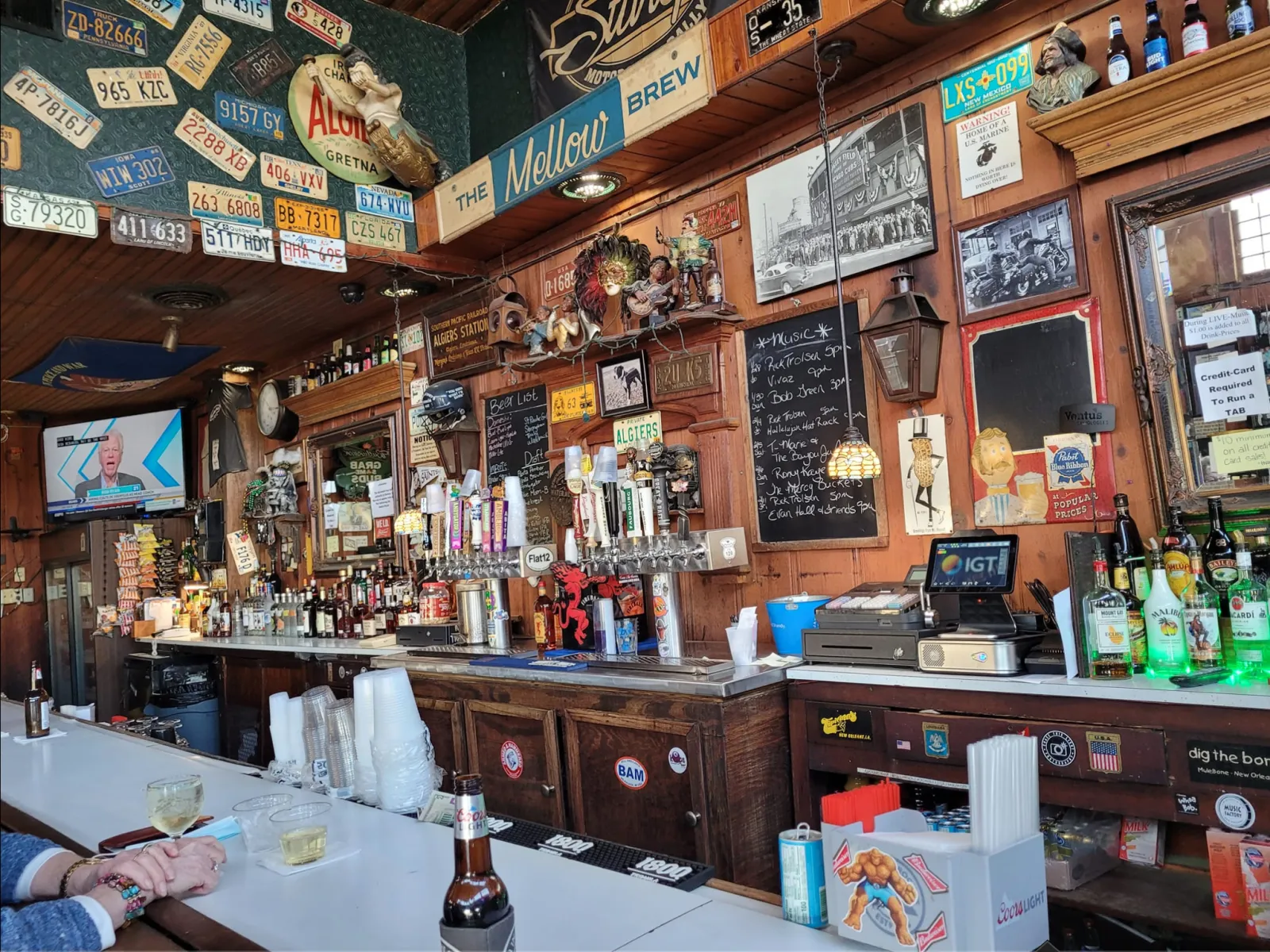 Just a short ferry ride across the Mississippi River and you'll stumble across Old Point Bar, located on Algiers Point. Live music with good drinks and a couple of rounds of billiards seven days a week calls for some memory-making with your closest friends at this ambient, old-timey spot. Plus, how could you say no to a bar that's pet-friendly? So bring you, your friends, and your fur baby over to the Westbank and experience one of the best hangout spots in Algiers.
5. Urban South Brewery
1625 Tchoupitoulas St. (504) 267-4852, https://urbansouthbrewery.com/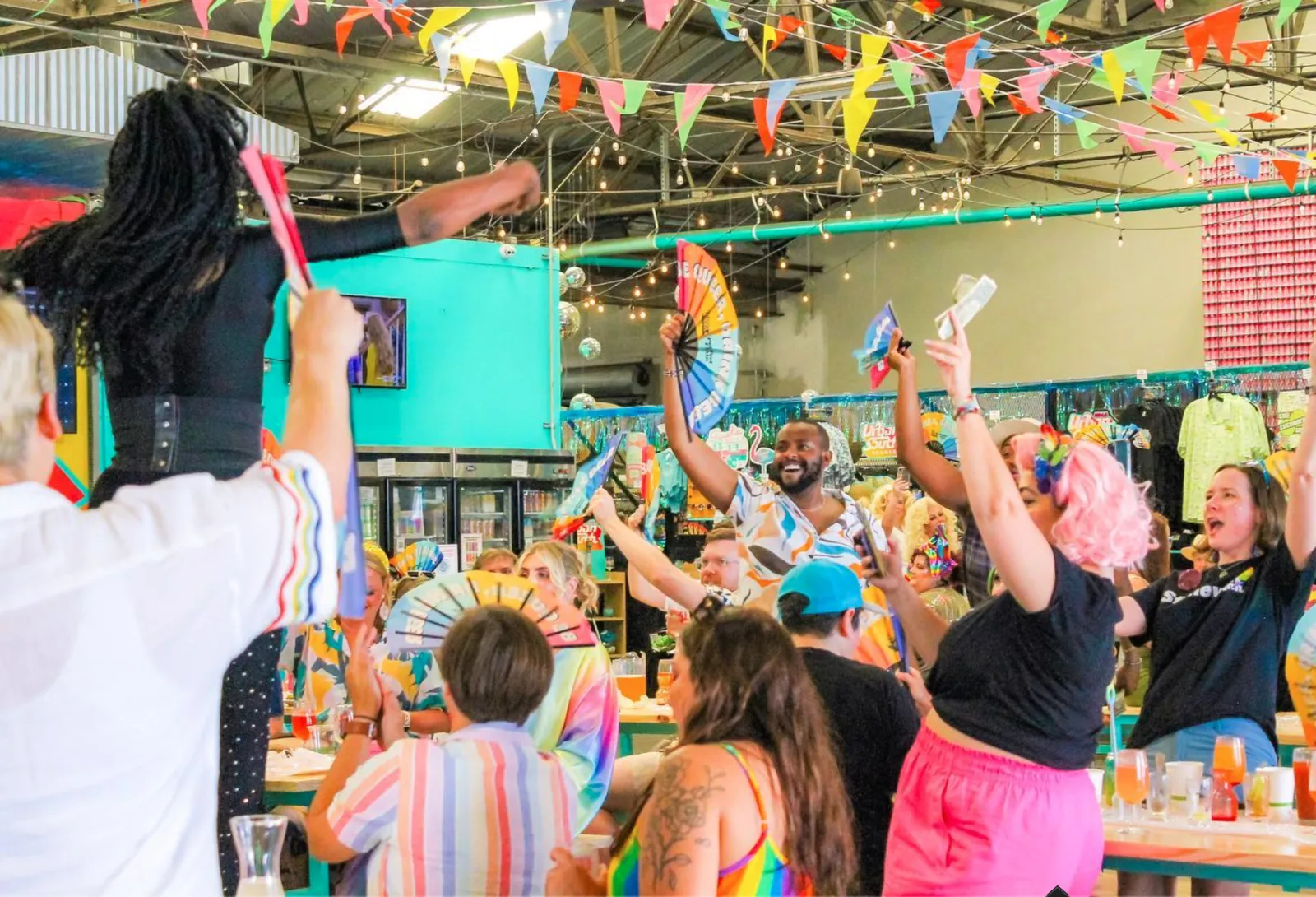 Not only is this considered one of NOLA's best spots to drink brewed beer, according to Where Y'at's readers, it also has delicious grub and a game day lounge. Open seven days a week, Urban South Brewery is a place that doesn't limit the meaning of fun. With $12 tours offered every Saturday, you're sure to have a blast while learning about the brewing process and sampling both seasonal and year-round house-made beers. Go for their famous Paradise Park or try one of their many special and unique brews.
6. Le Bon Temps Roule
4801 Magazine St. (504) 897-3448, https://lbtrnola.com/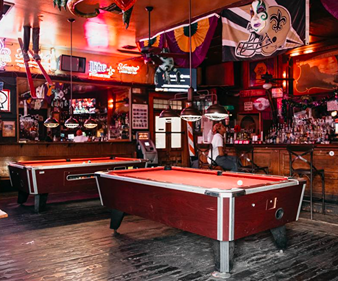 Les Bon Temps Roule is an Uptown staple known for being open 24 hours and having all-day happy hour (yep, you heard that right). The bar features live music, billiards, and free oysters on Fridays. It even serves as the go-to Mardi Gras bar for Uptown parade-goers during the season. To get an idea of what's to come, be sure to check out their calendar of events. You're more than likely to catch one of New Orleans' hottest jazz-funk bands: The Soul Rebels. Their Bloody Marys are some of the best in the city.
7. Mick's Irish Pub
4801 Bienville St. (504) 482-9113, https://www.instagram.com/micksirishpub/?hl=en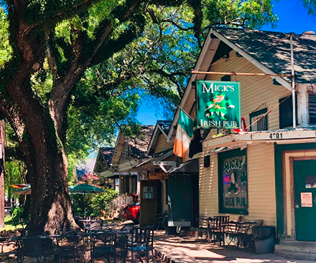 Feeling lucky? If so, head over to Mick's Irish Pub and test that luck with games like ping pong, pool, darts, and more. Known as one of NOLA's most popular and inexpensive dive bars, Mick's is guaranteed to make you and your wallet content.
Mick's is open seven days a week from 11 a.m. to 2 a.m. No matter what time you go, make sure you don't leave without trying their famous fries, paired with a cold beer of your choice. The pub is also dog-friendly and has some great Irish-inspired drinks.
8. Markey's Bar
640 Louisa St. (504) 943-0785, http://www.markeysbar.com/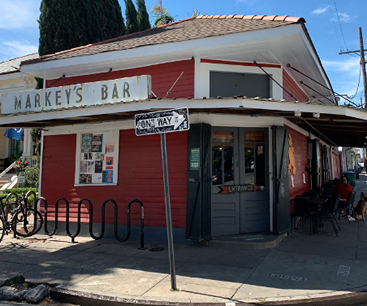 This community staple has stood in the Bywater for over a century (originally as the Standard Brewing Co.) and is the only bar in the area with a shuffleboard and even its very own Markey's Bar dart league. A variety of beers—local, domestic, and international—, as well as delicious bar bites, can be expected at Markey's Markey's is open every day from 3-11 p.m. with daily happy hour from 3-5 p.m. (half-price pizza and half-price wine by the glass). With over 16 TVs streaming several different sports packages, the fun never fails there.
9. Cooter Brown's Tavern
509 S Carrollton Ave. (504) 866-9104, http://www.cooterbrowns.com/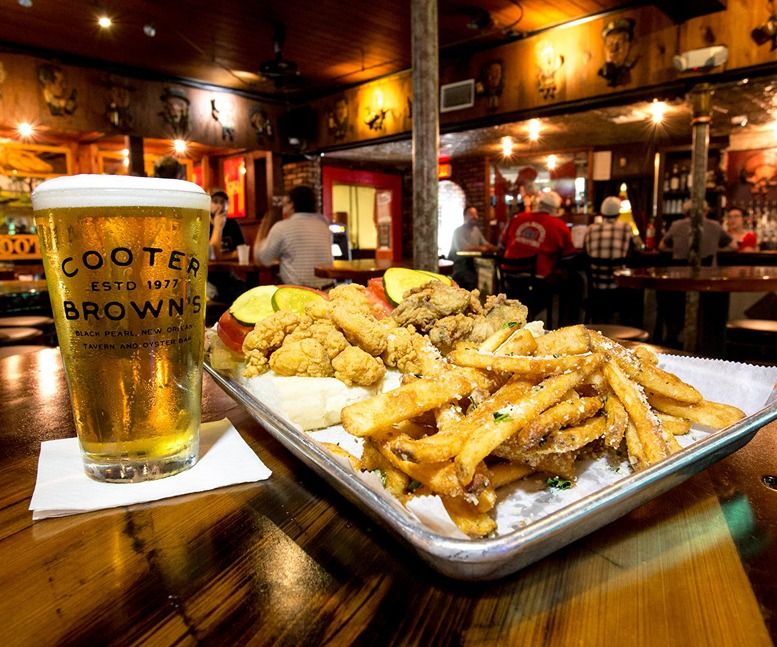 Since 1977, Cooter Brown's has been a holy grail for beer and oyster enjoyers alike in New Orleans. However, it doesn't stop there. Wings, jalapeño burgers, bacon ranch fries. You name it and Cooter Brown's has it. The bar has 38 taps and 46 craft beer selections, as well as two large projector screens along with 17 flat-screen TVs that decorate the place.
Cooter Brown's is open seven days a week from 11 a.m. to 1 a.m. and is a 21 and over establishment.
10. Sea Cave
3000 St Claude Ave. (504) 662-1926, https://www.seacavenola.com/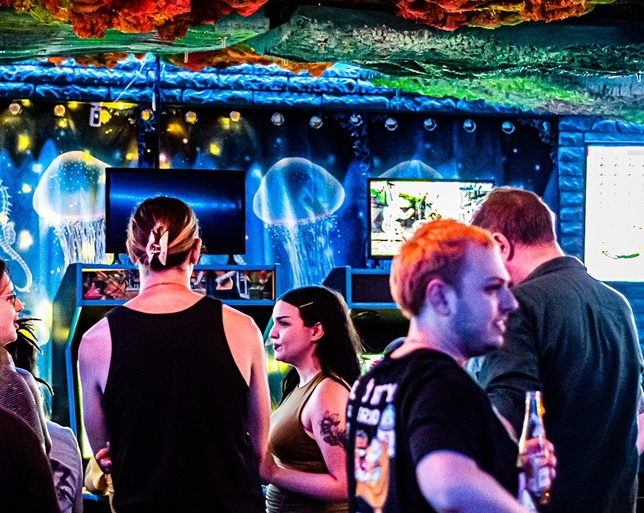 Whether you want a meal, a drink, or to play arcade games until you drop — Sea Cave has it all. Sea Cave has over 10,000 video game titles on both cab and console, so you will never run out. It first opened in 2016 and has been a very popular spot to have a few drinks and play as many games as you want since then.
Sea Cave is open from 4 p.m. to midnight on Mondays and Wednesdays, 4 p.m. to 1 a.m. on Thursdays and Fridays, 12 p.m. to 1 a.m. on Saturdays, and 12 p.m. to 12 a.m. on Sundays.
Dinner, Drinks, Darts, and More at These NOLA Bars
Whatever you want, there's no doubt a NOLA bar has got it. From a warm and welcoming ambiance to a kickback and relax patio with live music and mini-games, you'll have so many choices you won't know where to start. If one thing is for certain, you're bound to have a great time while in the Big Easy.
These Chicago bars are not just for drinking! Take the next happy hours with your buddies to a whole new level by adding a fun activity to your time at the bar. From indoor games and arcade games to…
Address: Apt. 739 65237 Fahey Land, Farrellville, NV 80219-5379
Phone: +389 555.865.6819
Website: https://momadvicehub.com
Facebook: https://facebook.com/momadvicehubcom
Twitter: @momadvicehubcom
Copyright © 2023 | Design by Mama Knows Best