Empowering mothers with knowledge
Best Kid-Friendly Restaurants in Pigeon Forge
On March 27, 2023
Pigeon Forge is a popular vacation destination for families, and there are plenty of great restaurants that are kid friendly. Here is a list of the best kid-friendly restaurants in Pigeon Forge for you to check out on your next family vacation.
Dolly Parton's Stampede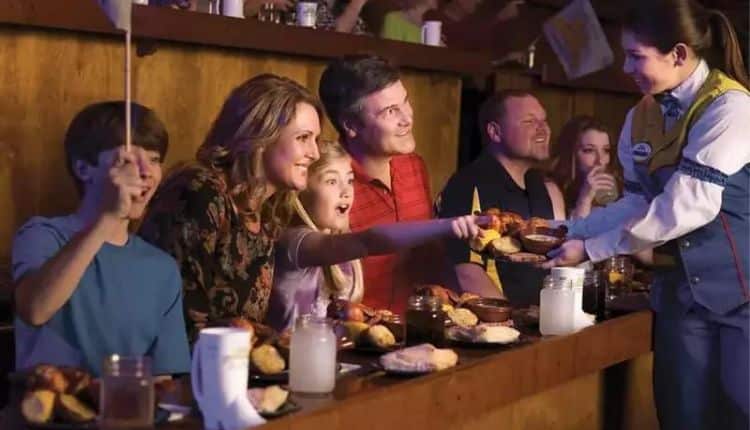 Known as "The Smokies Most Fun Place to Eat," Dolly Parton's Stampede serves up a delicious four-course feast along with incredible entertainment. Enjoy an authentic Southern meal starting with creamy vegetable soup, followed by tender whole rotisserie chicken, hickory smoked barbecue pork loin, buttery corn on the cob and a hot flaky apple turnover for dessert! The show features 32 beautiful horses with a cast of trick riders, aerial performers, singing and dancing and more!
Arrive early with the kids for the Horse Walk, where guests can meet and take pictures with the horses!
Sunliner Diner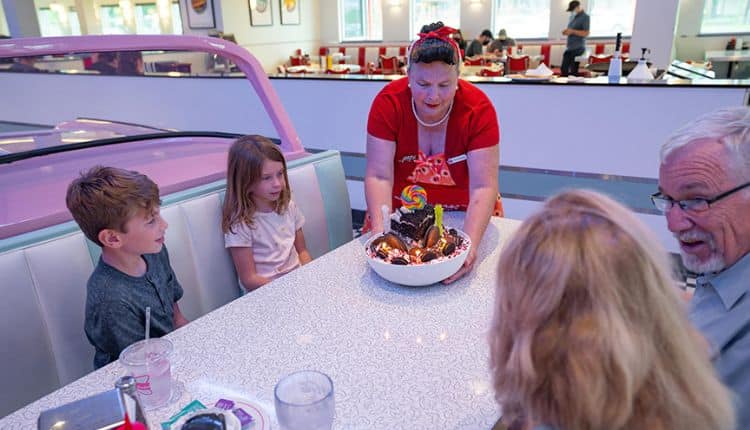 For a one-of-a-kind dining experience, head to Sunliner Diner, a 1950s-themed diner that serves breakfast all day, as well as lunch and dinner. With their retro newspaper menus, collector cars, and hand-spun milkshakes, this Pigeon Forge spot will take you back to a special moment in American history. For an extra cool experience, request to be seated in one of their specialty car booths.
Mama's Farmhouse
Mama's Farmhouse is a family-style restaurant that serves up hearty portions of classic Southern dishes like fried chicken, meatloaf and mac and cheese. Each day of the week offers a slightly different menu. The restaurant also offers a variety of pies and desserts that kids will love.
Bennett's Pit Bar-B-Que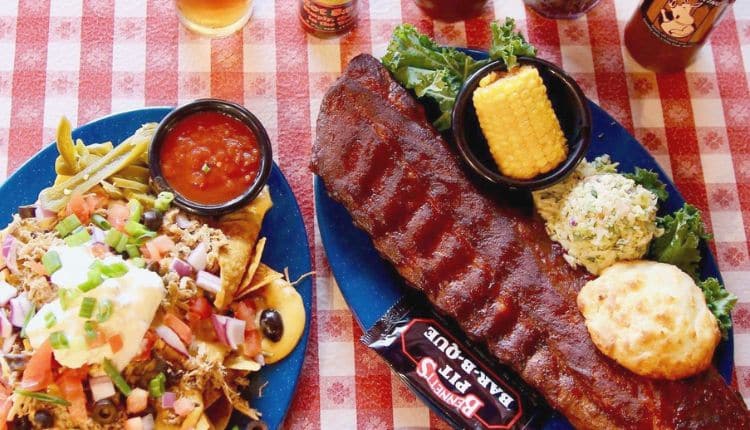 Bennett's Pit Bar-B-Que is perfect for the BBQ loving family. This barbecue joint serves up ribs, pulled pork, and other smoked meats that kids will love. There's also a variety of sides to choose from, including mac and cheese, baked beans and corn on the cob. Each kid's meal comes with a drink and a fun dessert.
Mel's Diner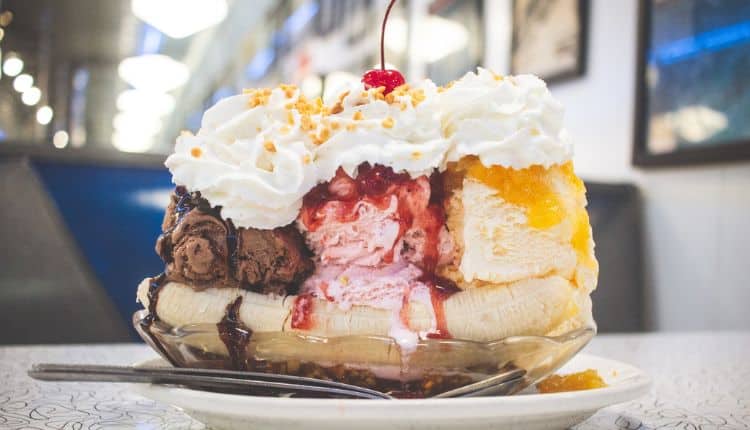 Mel's Diner is a 1950's style diner that is perfect for families. They serve classic American food and are famous for their burgers and banana splits. They also have a kid's menu. Bring along some quarters so that you can have some fun with the jukebox!
The Pottery House Cafe & Grille
The Pottery House Cafe & Grille is in Old Mill Square. Their kid's menu includes items like fried or grilled chicken tenders, hamburgers and the Old Mill corn dog. Each meal is served on handcrafted pottery that is made next door at Pigeon River Pottery. Don't leave without trying their made from scratch breads and desserts!
Alamo Steakhouse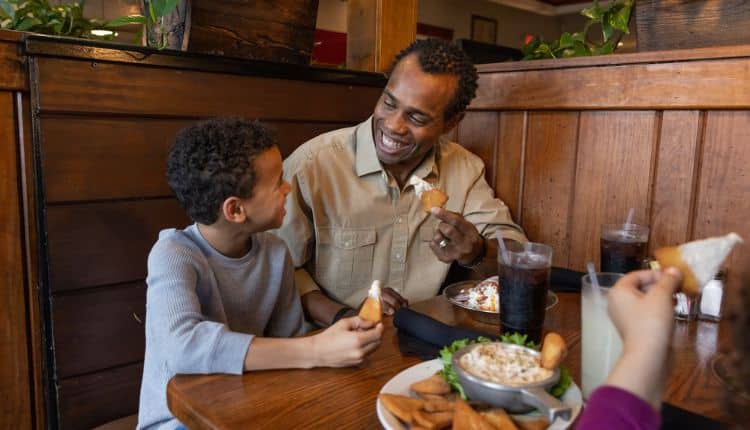 Alamo Steakhouse is a nice Texas style steakhouse deep in the heart of Tennessee. This restaurant serves hand cut steaks and even homemade soups and sauces. They offer a kid's menu with options like chicken tenders and grilled cheese, and a dessert with each meal. The kids will stay entertained with the Wiki Stix they give them while waiting for their food.
Big Daddy's Pizzeria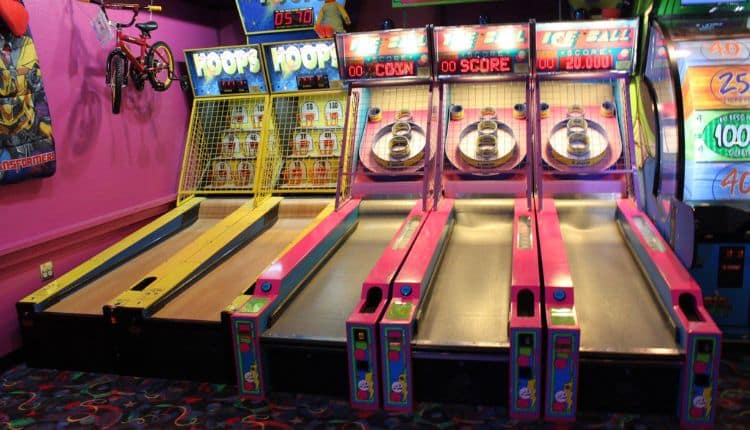 Who doesn't love pizza? Big Daddy's Pizzeria is another great place the whole family will enjoy. They use fresh ingredients and handmade dough and then cook their pizzas in a wood fired brick oven. It is a taste you won't forget! The kids will love Big Daddy's Hollywood Arcade which features an assortment of arcade and video games.
Hard Rock Café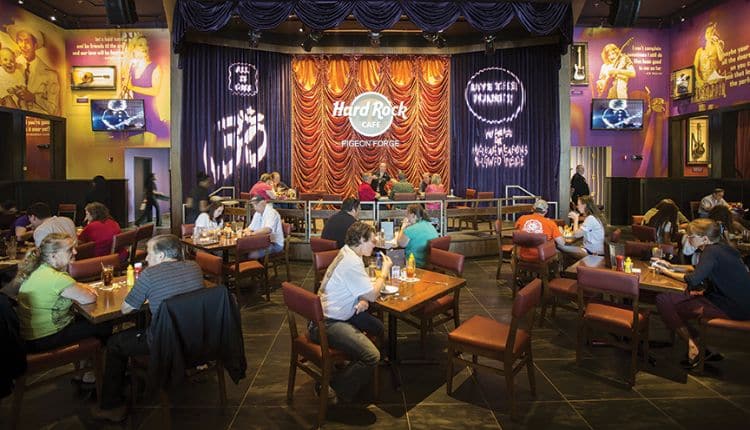 Hard Rock Cafe is great for families that love music. The restaurant offers a fun atmosphere with music memorabilia from classic to current musicians. The kid's menu has a nice variety of items with creative music names like Mac-Daddy Mac and Cheese and Buddy's Jr Bangin' Burger with Cheese. Be sure to check out the Rock Wall Solo which is an interactive touch wall that reveals fun music memorabilia.
Paula Deen's Family Kitchen
The Island in Pigeon Forge is a shopping and entertainment complex that also offers a variety of dining options, including Paula Deen's Family Kitchen. Enjoy delicious Southern family style meals along with great hospitality. Kids can enjoy fried chicken, mashed potatoes and other classic dishes. If you go for breakfast, choose from options like ooey gooey butter pancakes, or chicken and waffles.
Downtown Flavortown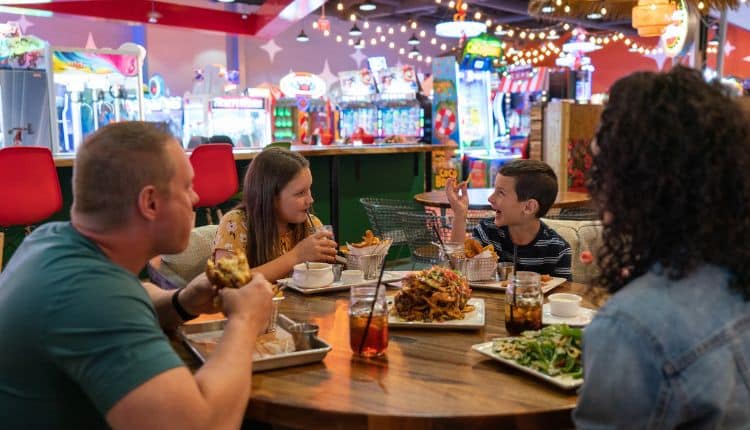 Downtown Flavortown is one of the newer kid-friendly restaurants in Pigeon Forge. The restaurant showcases Guy Fieri's famous culinary creations. You'll find everything from signature sandwiches and big bite burgers to steaks, chicken wings and more. Downtown Flavortown also takes fun seriously with a 14-lane duckpin bowling alley, huge arcade room and photo opp in front of an iconic 1968 Chevy Camaro.
Puckett's Pigeon Forge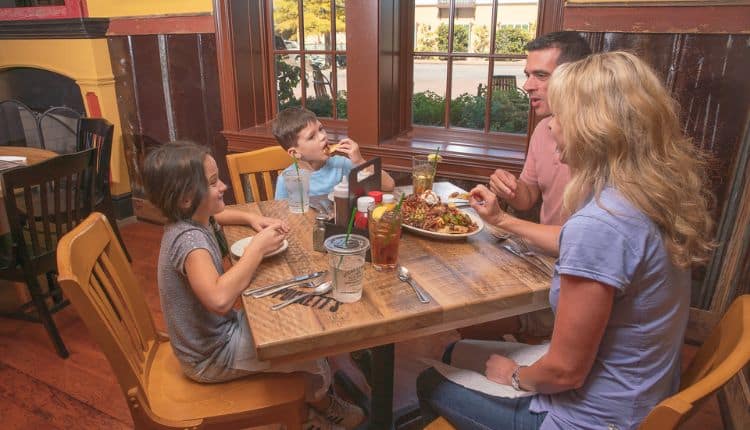 Puckett's Pigeon Forge is guaranteed to be a family favorite! From tons of starters and sides to homemade desserts, kids will be thrilled with the variety of options at this BBQ joint. Located next to The Incredible Christmas Place, Puckett's is a great choice after a day filled with shopping and activities!
Frizzle Chicken Farmhouse Café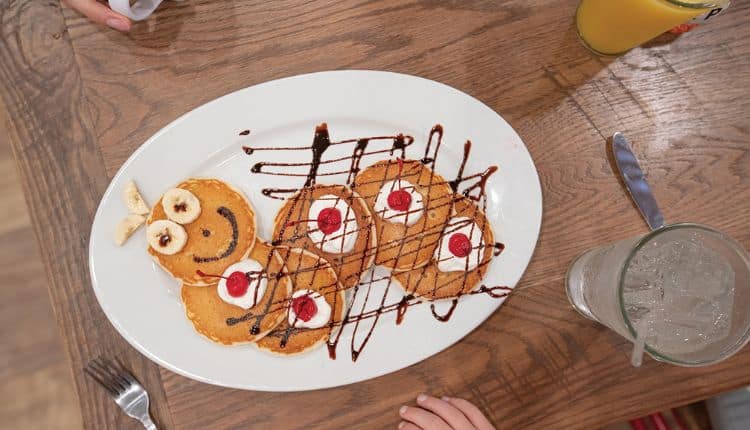 Frizzle Chicken Farmhouse Café is a great kid-friendly restaurant in Pigeon Forge that the whole family will love. For breakfast, choose from pancakes, omelets or French toast. Lunch options include hamburgers, grilled cheese sandwiches and chicken tenders. And the part kids will love most is the 100 singing animatronic chickens that serenade you while you eat!
Pizza Rio Wine + Bar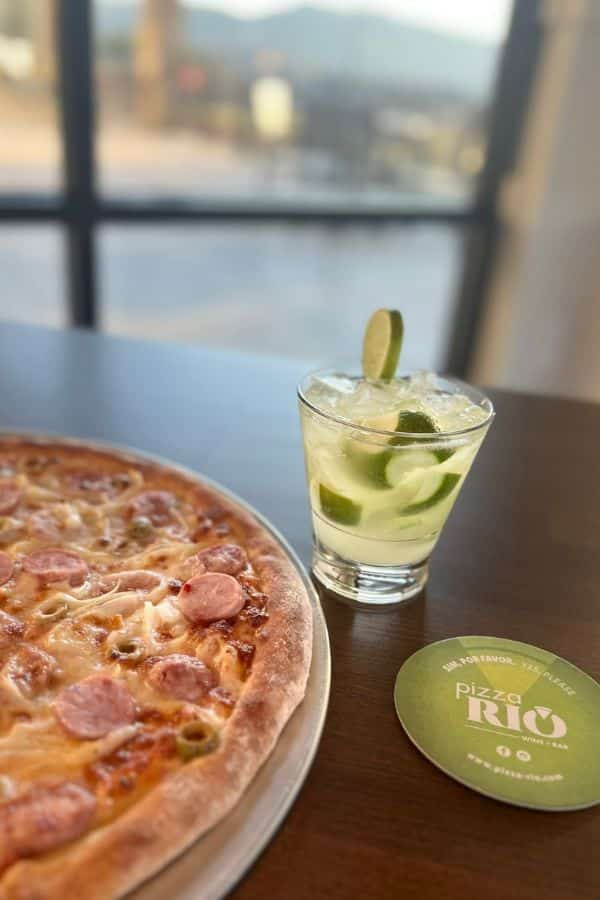 At Pizza Rio Wine + Bar, you can get an amazing 5-course Brazilian style dining experience, including house-made Picanha, yucca soup, meatballs, handcrafted pizzas and gourmet dessert pizzas. To complete the experience, you can choose from an international and national selection of wines, cocktails (including caipirinha), beers and coffees.
J.T. Hannah's Kitchen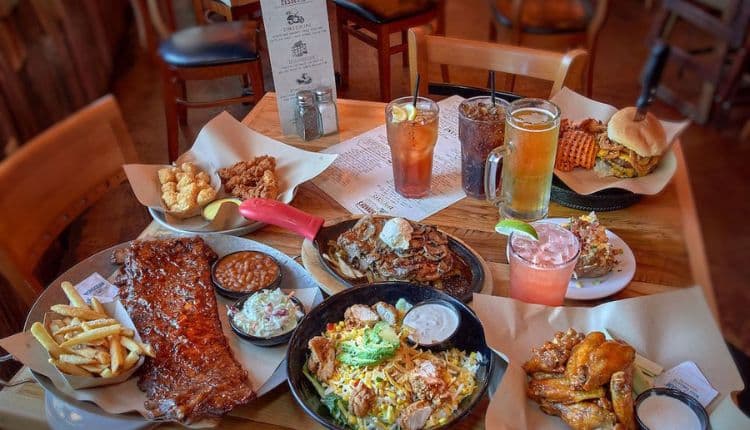 You'll find something for everyone in the family at J.T. Hannah's. From succulent burgers and creamy pasta to flavorful steaks and a variety of delectable seafood dishes, enjoy a delicious and affordable meal with the best in Southern hospitality.
These are just a few of the many kid-friendly restaurants in Pigeon Forge. No matter where you choose to eat, you're sure to find a restaurant that both you and your kids will love.
You May Also Like
Kid-Friendly Dinner Shows in Pigeon Forge the Whole Family Will Love
Top 10 Things to Do with Toddlers in Pigeon Forge
Your 2023 Guide to Spring Break in Pigeon Forge
Just like adults, kids gotta eat. Sometimes, they eat a lot. Messily. Loudly. Happily. Angrily. Politely. Rudely. With their hands, faces, and occasionally a fork. Kids are figuring out what they enjoy eating, how to act while doing so,…
Address: Apt. 739 65237 Fahey Land, Farrellville, NV 80219-5379
Phone: +389 555.865.6819
Website: https://momadvicehub.com
Facebook: https://facebook.com/momadvicehubcom
Twitter: @momadvicehubcom
Copyright © 2023 | Design by Mama Knows Best