Empowering mothers with knowledge
Palisade peaches, Olathe sweet corn, Rocky Ford melons — Colorado grows a bounty of produce recognized nationwide. And, as anyone who has driven on the Eastern Plains can attest, we are a state that owes its heritage, at least in part, to hardworking farmers. While you can shop "Colorado Proud" in most grocery stores, you can also pick your own fruits and veggies. Some fields are open now, others hold off until later in the season.
There are a number of small farms and orchards near the Denver metro area (or at least within an hour's drive). U-Pick farms offer plenty of space for spreading out and you can be sure the produce you pick is as fresh as it comes with minimal handling by others.
Here's a list of those we found. Be sure to check each farm's website for current availability, hours and days of operation, as well as fees.
Many spots only open up reservations or have people around when the fruit is ready, so use this guide to know who to watch out for.
Adam's Apple Orchard and Country Store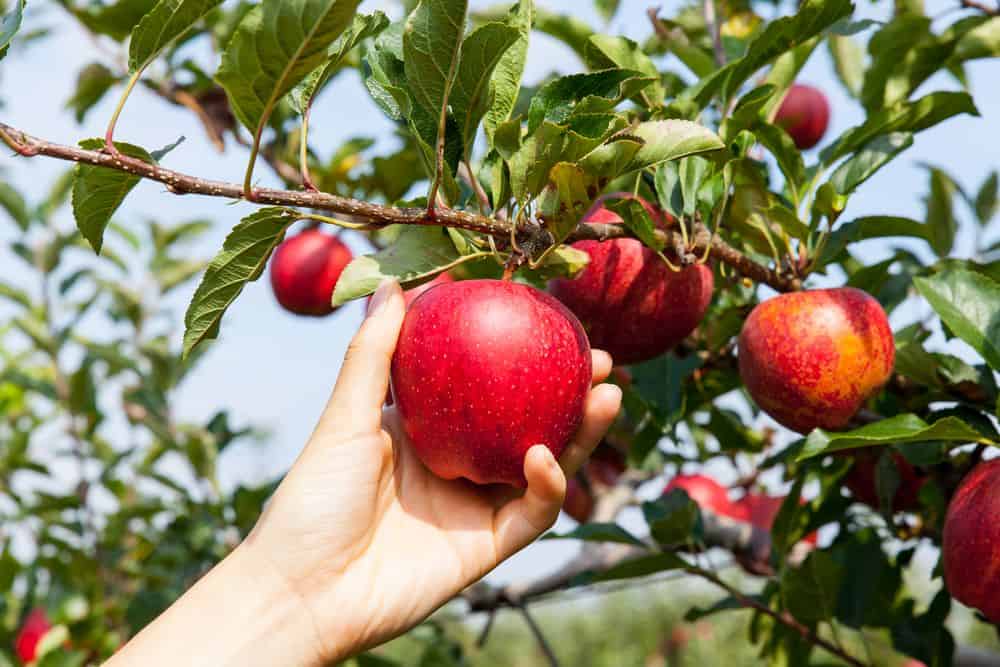 Apple lovers rejoice! This Ault orchard and farm store offers more than 150 varieties of apples, as well as pears and plums. The best part, you don't need a reservation to go. Just keep in mind no dogs are allowed.
What can you pick: Apples, pears and plums
Things to know: Though the exact dates haven't been released yet, that depends on the fruit, you can plan on visiting the farm Saturday's and Sunday's from 10 a.m. to 6 p.m. in late August through October for about 10 to 11 weeks.
Call 970-760-0279 for more information or email the farm at [email protected].
Location: 42135 County Road 43, Ault.
Berry Patch Farms
Stock up your berry supply on this 40-acre, certified organic farm in Brighton. Owners Tim and Claudia Ferrell have operated the farm since 1991, and doing u-pick since 1994, so they know what's going on.
No reservations are required to pick flowers or basil, but you do need to reserve a time for berries. Otherwise, you just need a hat, close-toed shoes, some bug spray, sunscreen and enough energy to pack the included cartons with juicy fruit.
Bonus, the farm lets guests bring in their own picnic lunch to make a real adventure of the day.
What can you pick: Strawberries, raspberries, basil, pickling cucumbers and flowers
Things to know: No animals allowed on the farm. Check the web site for reservations to pick berries, they show up about five days before the available times to make sure customers get the best fruits. The website is constantly updated with what's available, including a link for berry reservations.
Rates range from 85-cents per stem for flowers, $1 for sunflowers, and between $5.75 and $15 depending on if you're picking berries, cucumbers or basil.
The farm is open Tuesdays and Saturdays, times vary.
Location: 13785 Potomac St., Brighton.
The Bee Hugger
Once the sunflowers start blossoming it's time to pick some yourself and bring home. The darling farm has animals to pet, pony's to ride and a lot of room to run around.
It's free to enter, but costs $10 for pony rides (for kids 50 pounds or less) and a fee for the flowers.
What can you pick: Sunflowers. plus a pumpkin patch in the fall
Things to know: Open every day at 8 a.m. until dusk. Prices are all donation based and can be made in cash or via Venmo. Make sure to check the website for hour changes and closures before visiting.
Location: 12590 Ute Highway, Longmont.
Garden Sweet Farm
Don't worry about bringing your own basket, this quaint Fort Collins farm provides them as a well as anything else you need for a successful pick-your-own experience.
SAVE money on this spot by becoming a member, which includes free admission to the farm for the member their family, as well as discounts.
What can you pick: Strawberries, raspberries, blackberries, flowers and apples
Things to know: You must reserve a day and time online in advance in order to come pick-your-own. Each guest 2 and up must pay a $5 fee to enter the farm.
Pick-your-own price depends on what you want, starting at $8 for a berry basket and up to $40 for a gallon bucket.
Open May to September, Tuesday through Sunday from 9 a.m. to 6 p.m.. Check the website to find out what's available for picking. No pets allowed.
Location: 719 W. Willox Lane, Fort Collins.
Ya Ya Farm & Orchard
Visiting this Longmont farm takes a bit of an effort and planning, you can only go pick the apples and pears if you submit a request via the website, which you should put in ASAP. Cherries and flowers, on the other hand, can be picked any time, and the latter includes dahlias, zinnias and sunflowers.
What can you pick: Apples, pears, plums, grapes, cherries and flowers
Things to know: Entry costs $3 per person. All bags are provided, and the farm asks that you don't bring your own. Fill these bags for $12 per bag, which holds roughly 5 to 7 pounds of apples.
Check the website for hours, they change depending on the month.
Starting in January you can email the farm to get on the list for apple and pear picking, [email protected].
Location: 6914 Ute Highway, Longmont.
Black Cat Farm
CURRENTLY CLOSED FOR U-PICK DUE TO INSURANCE-CHECK BACK FOR UPDATES
Each year chef Eric Skokan of Bramble & Hare in Boulder plants a lot of heirloom tomatoes. After he is done using as many as possible (canning, making sauce, eating, etc.), he opens the farm to the public so they can come and stock up. Last year he also allowed folk to pick the excess peppers and squash too.
What you can pick: So many tomatoes, all organic and all heirloom. Search among the plants and find your favorites and don't be afraid to try something new. Also look for basil, peppers and winter squash.
Things to know: Bring your own bags for easy hauling. The u-pick option should run Saturdays and Sundays through October, depending on what's left and the first freeze.
Check the website and/or sign up for the newsletter to keep up to date with changes. Prices vary. Reserve an available time and date as they come via, black-cat-farm.square.site.
Location: 4975 Jay Road, Boulder.
Miller Farms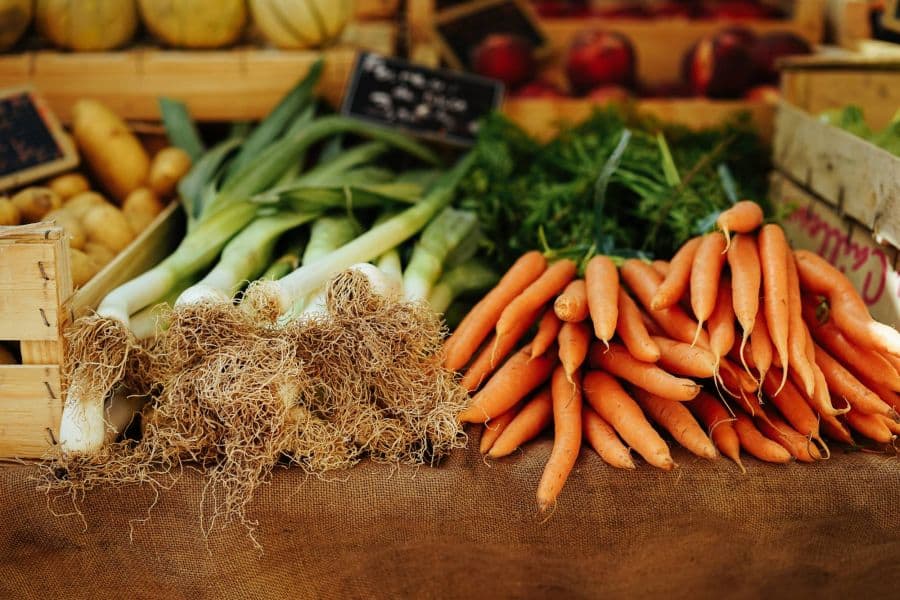 MHOTC Readers Favorite! Wide variety of vegetables including potatoes, carrots, onions, beets, Indian corn, squash, peppers, pumpkins and more.
Open Labor Day, September 4, 2023 through mid-November from 9 a.m. to 6 p.m. daily. Everybody (11+) are $25. Children (5-10) are $15. Group of 10+ people is $20 per person, children under 4 are FREE.
What you can pick: Potatoes, carrots, onions, beets, Indian corn, squash, peppers, pumpkins and more.
Things to know: Cost of general admission allows each person to pick up to four bags of produce each. If you pick over the 4 bag limit, each additional bag is $10 and if you don't fill your four bags that is your decision – no refunds will be given. For kids 4 and under, they get one bag of picked produce for FREE.
Admission includes activities, antique tractors, petting zoo, corn maze, hay pyramid, pedal tractors, plus the hayride that takes you to the fields to harvest.
Location: 13912 CR 19, Platteville, 970-785-6133.
Nelms Farm
Founded in 2012, Nelms Farm is a pesticide and chemical-free orchard in Golden specializing in apples. Check the website for updates on when the apple picking will begin, as well as the opportunity to book a reservation.
What you can pick: Apples
Things to know: Usually reservations open after Labor Day, and can be made online. Apple prices are around $2.50 per pound, and you can bring your own bags.
Location: 5305 Orchard St., Golden.
Monroe Organic Farms
Not everyone can take part in the Monroe Organic Farms' pick-your-own, but if you're a member of the family's CSA it's a FREE perk. In fact, the farm is a fourth generation operation, and Kyle Monroe, the current farmer in charge, said his grandfather started the first u-pick in the area.
What you can pick: Asparagus, tomatoes, pickling cucumbers and peppers
Things to know: Shares come in full, half and single, depending on how much fresh produce you want. The u-pick aspect depends on what's available, buts open to anyone who has purchased a farm share.
While the u-pick takes place at the farm, the farm shares can be picked up in the Denver metro area.
Location: 25525 County Road 48, Kersey.
Worrell Family Farm and Orchard
Worrell Family Farm and Orchard is a small family-owned and operated farm in Eaton. They host a You-Pick apple picking every Friday and Saturday. The orchard features 6+ acres with more than 1,000 trees and 24 heirloom and popular apple varieties.
In addition to apples they also sell fresh farm eggs, pumpkins, farm produce, elderberry, hay, beef, and Dexter cattle. They only practice healthy and natural farming practices.
What you can pick: Apples
Things to know: They are open Friday and Saturday and by appointment (call 970-396-5888) from mid-September until frost. Hours are Friday from 3 p.m. to 7 p.m. and Saturday from 10 a.m. to 5 p.m.
Admission is $5 per car. Bring your wagon, buckets, or bags to collect or borrow their.
No dogs please. No bathrooms on premises.
Location: 36459 CR 43, Eaton.
Nothing screams summer more than going on an adventure fruit picking with kids in San Jose. There is no shortage of U-Pick farms to take home some hearty supply of fresh produce, from cherries and berries to peaches and…
Looking for a local, pick-your-own farm in West Virginia? Scroll down this page and select your region of the state for a list of U-Pick farms in West Virginia, sorted by county. Farms offering organic or sustainably grown produce…
Address: Apt. 739 65237 Fahey Land, Farrellville, NV 80219-5379
Phone: +389 555.865.6819
Website: https://momadvicehub.com
Facebook: https://facebook.com/momadvicehubcom
Twitter: @momadvicehubcom
Copyright © 2023 | Design by Mama Knows Best