Empowering mothers with knowledge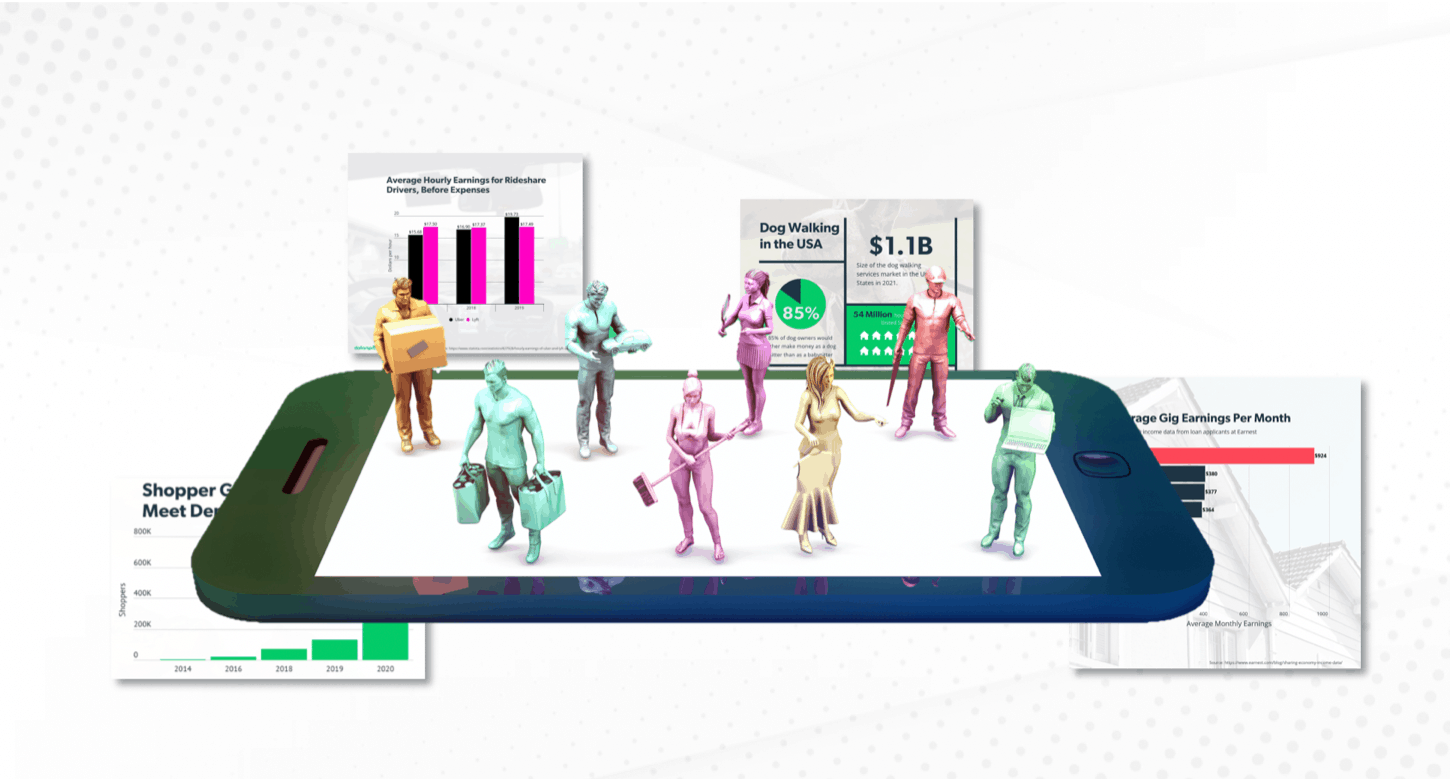 2021 was a tough year for many American workers, with millions of people losing their jobs. The economic impact of COVID-19 will surely be felt long after the virus is gone.
People are beginning to realize that:
You can be great at your job and still lose it
Having one source of income can be a major risk
Government aid doesn't come fast
While not a perfect solution, the gig economy has been a lifesaver for millions of people during the pandemic. People want flexible, on-demand work with competitive pay.
Gig economy workers are normally classified as independent contractors, which means that traditional job benefits like health insurance, 401(K), etc., are not usually available. Gig workers are also responsible for paying their own taxes on earnings.
How is the Gig Economy Structured? Here's a Roadmap
Not all gig economy jobs are created equal. In this case, that's a good thing. It means there's something out there for everyone.
At its most basic level, the gig economy has three segments: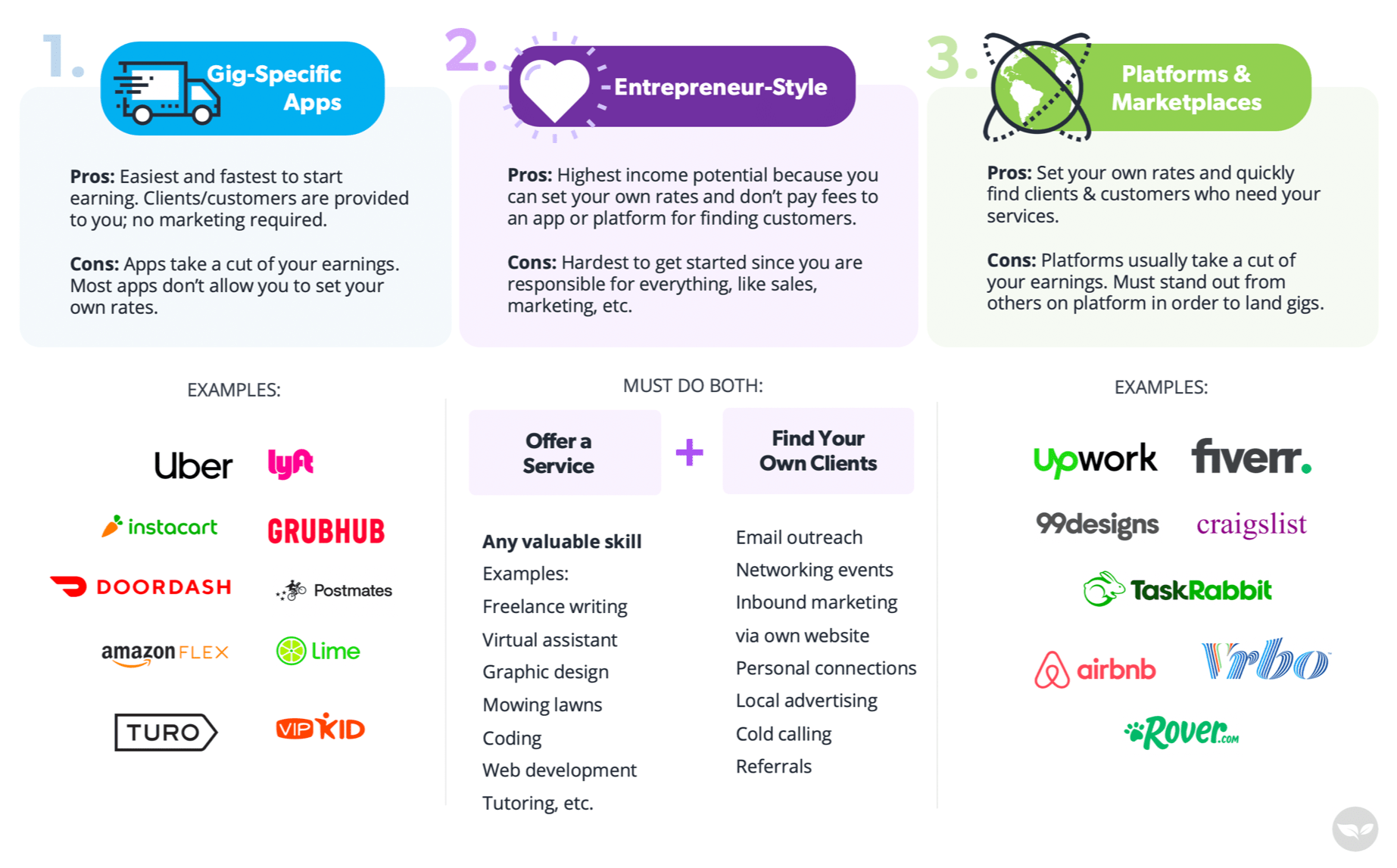 Choosing which route to take will depend on your short-term needs and long-term goals.
Best Gig Economy Jobs
1. Food delivery
Similar to online retail, online food delivery sales continue to climb, expected to make up 40% of total restaurant sales by 2023[1]. This could be a lucrative gig job for anyone living in a city or densely populated area.
Most apps allow you to keep 100% of your tips as a driver and allow you to make deliveries via car, bike, scooter, or foot. Some provide a company debit card for you to use when picking up orders, while others take care of orders completely through the app. Either way, you'll never be asked to use your own money for an order.
2. Personal grocery shopper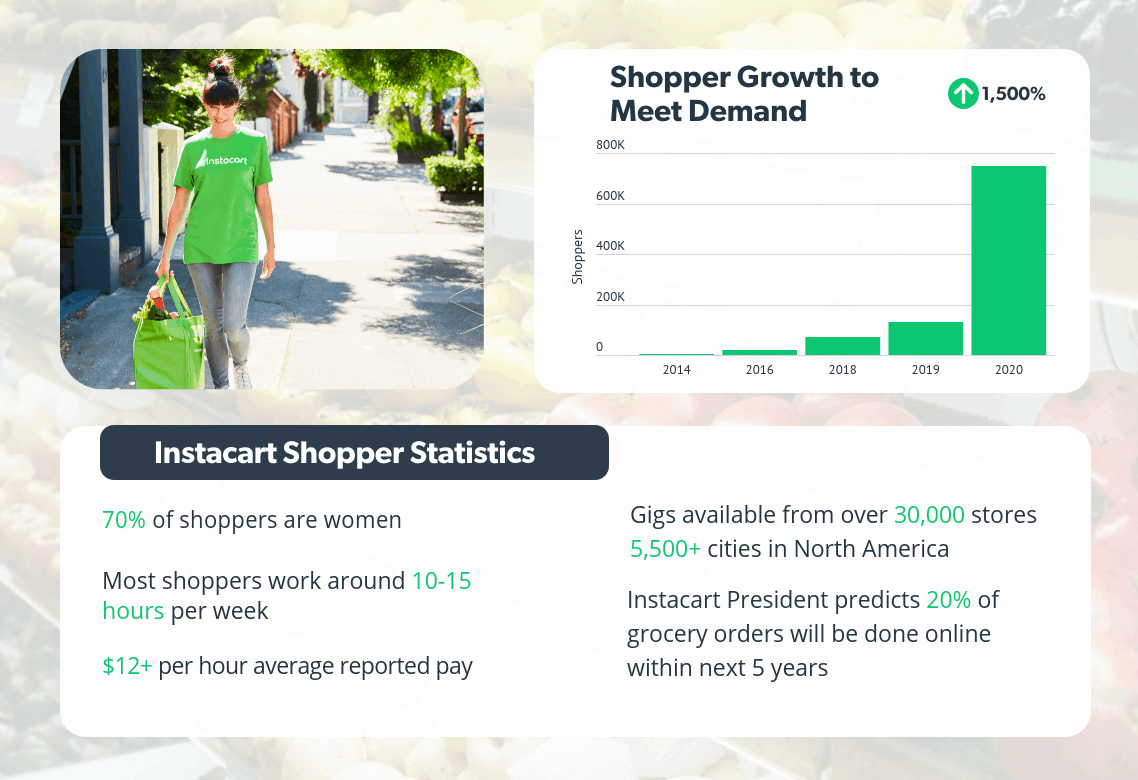 Working as a personal grocery shopper is a bit different from the other gigs. Not only are you making the deliveries, you're also going into the store, finding all the items on your customer's list, and purchasing them.
This requires more communication with your customers than other delivery gigs. If you can't find an item or need to make a substitution, you'll need to confirm it with your customer. The additional level of service required presents an opportunity for higher tips, but it could also result in a lower hourly rate (and more frustration) if you're not cognizant of your time. One of our readers earned over $4,500 in two months with this gig job and shares his best tips for making the most money with Instacart.
3. Personal tutor
A common misconception about this gig economy job is that you need a teaching degree or experience to work as a personal tutor. That might be true for certain companies, but the majority of tutoring platforms don't require either of those things.
You will need to be 18 or older for most tutoring gigs. Some companies, like VIPKID, also require a bachelor's degree. But you don't need to be an expert in your field of study. Sophomores in college can offer services on Tutor.com, and companies like Outschool allow you to host virtual classes to multiple students and set your own rates.
Related: 10 Best Places to Find Online Tutoring Jobs
4. Resident host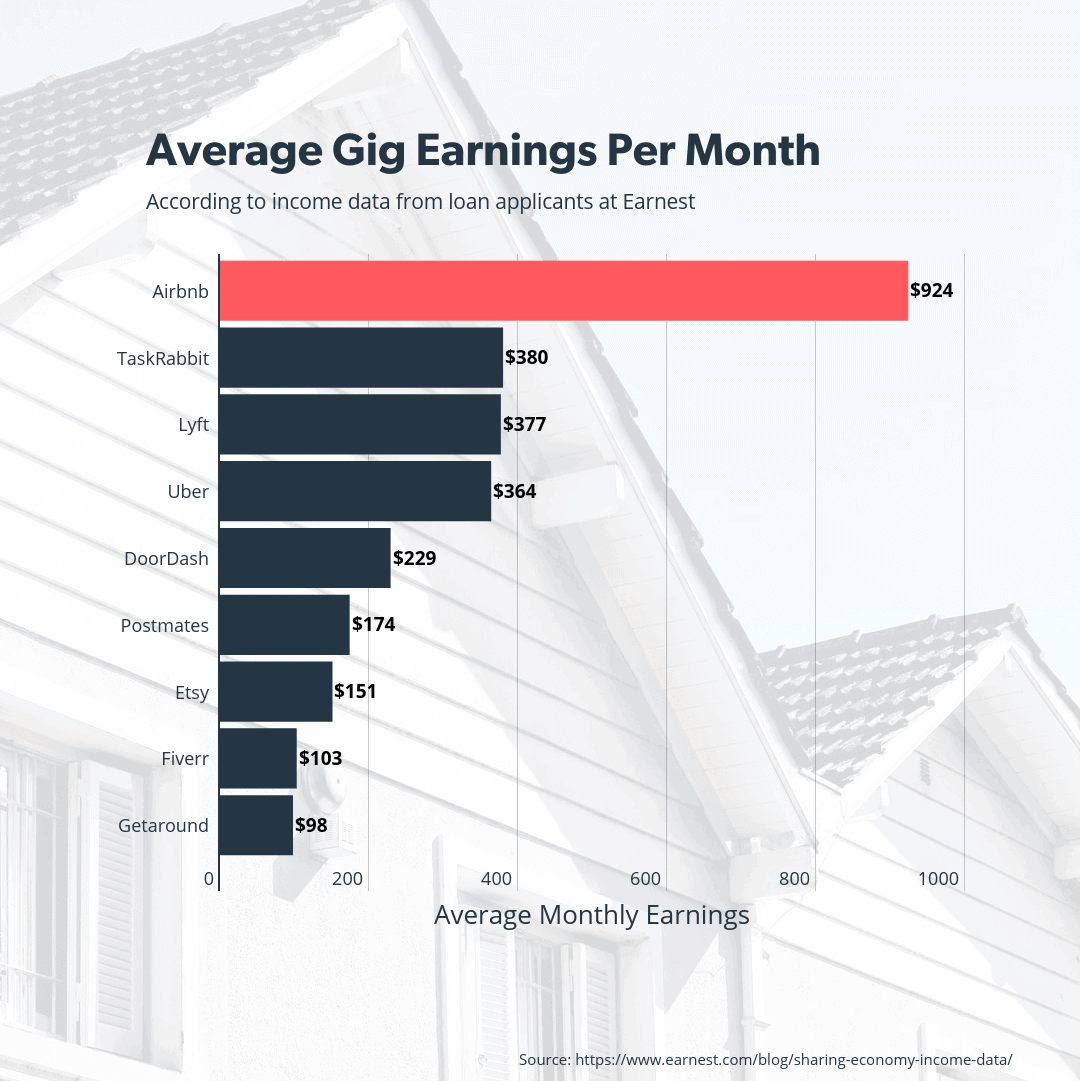 While many gig companies preceded what became known as the gig economy, few before (or since) have gained notoriety in the way that Airbnb has. A seamless user experience matched with an insatiable need for short-term rentals, property owners found themselves sitting on a gold mine as discretionary spending recovered after the 2008 recession.
Since then, competitors and spin-offs have emerged, creating an entire ecosystem for hosting your home, a room in your home, or even just your couch — and turning those spaces into big bucks. (See how a 37-year-old Athens, Georgia man makes $34,000 a year renting out his place). Rules and regulations in your local area will vary, so be sure to complete your due diligence before offering up your place.
Related: The Ultimate Guide to Becoming an Airbnb Host
5. Storage host
Not everyone likes the idea of owning rental property or having strangers stay in their home. If you still want to make money from your space, hosting people's belongings may be a better fit.
Platforms for storage hosts allow you to rent out specific spaces on your property, like your backyard, driveway, attic, or even a closet. Some apps cater to a very specific purpose, like business meetings, weddings, or storing particular types of vehicles (RVs, boats, etc.).
You get to choose your renters and the types of belongings (or events) you accept. With the right renters, this gig can become a reliable passive income stream.
Related: 7 Ways to Make Money Renting Out Your Space
6. Internet gig worker
There's a hodgepodge of gig jobs online that consist of completing small tasks for small pay. This could include taking short surveys, cleaning up spreadsheets, collecting data, editing product listings, and a host of other items that take a few seconds or minutes to complete.
These are usually the easiest gig economy jobs, fitting for those small pockets of time throughout the day when you're waiting in line at your kid's school pickup or taking the bus to work. These aren't high-paying tasks, so reserve them for when your other money-earning options are limited.
Related: 18 Best Places to Find Small Task or Micro Jobs
7. Rideshare driver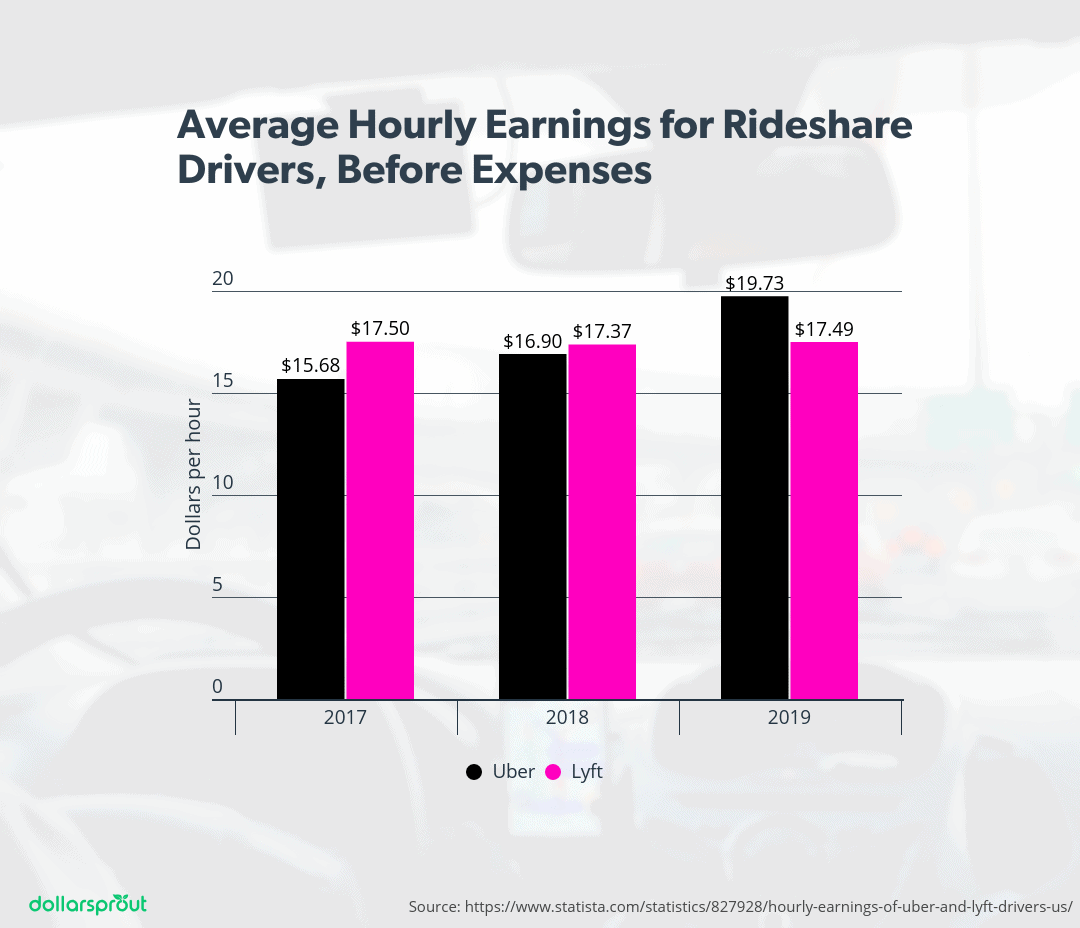 Ridesharing is one of the most popular gig economy jobs out there today, which isn't a surprise since it's so easy to get started. If you have a license, vehicle, and can pass a basic background check, you can probably work as a rideshare driver.
This was the first gig job I ever worked, driving for Uber during the evenings after my full-time job. I learned that you can make way more money working fewer hours by picking up shifts during the right days and times. For me, living in a college town, that was college football game days. Test out a few different times in your area, like evenings, weekend afternoons, and early weekday mornings, to see what shifts pay the most.
8. Vehicle supplier
If sharing a vehicle with a stranger all day doesn't sound like your cup of tea, then perhaps sharing your vehicle with a stranger is more up your alley. Let me explain:
Ridesharing companies can't get their hands on enough drivers to meet demand. And in some cases, there are potential drivers that would like to work for the company, but are missing one critical element — a car.
That's where you come in. Covered by a $1,000,000 insurance policy[2], you can passively earn income every single day by allowing a vehicle-less driver to borrow yours. You simply drop it off at a certain time and pick it up at another. Your earnings will go towards offsetting wear and tear on your vehicle, but then you get to pocket what amounts to a pretty good profit thereafter.
Related: 9 Ways to Generate Passive Income with Your Car
9. Dog walker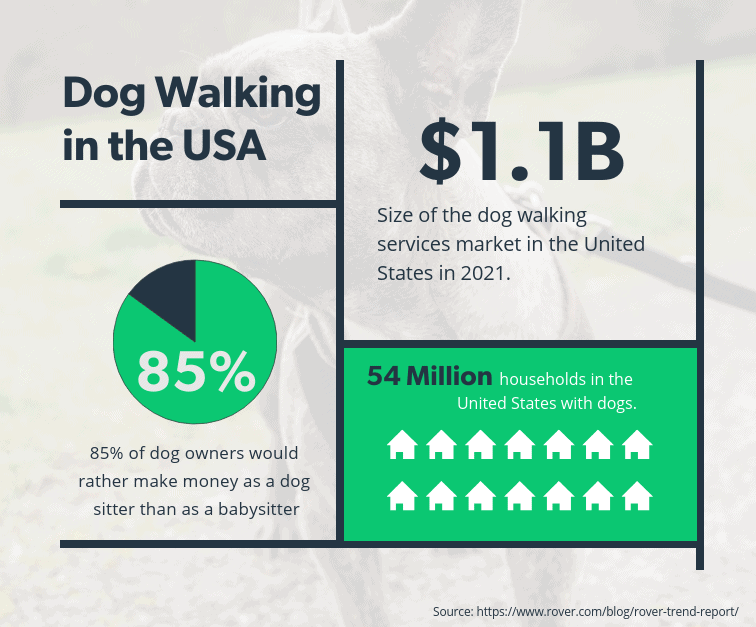 As a dog owner and pet lover, this is one of my personal favorite ways to make money in the gig economy. I recently started dog sitting on various apps as a way to socialize my dog without going to dog parks.
This could be a relatively easy gig economy job if you already work at home or have pets of your own. You can also offer services that fit with your schedule and lifestyle. If you prefer to have pets come to you rather than visit them in their homes, then you can include that in your profile. Since I work remotely, I offer daycare services from my house. It has a minimum impact on my schedule, and I make money while my dog plays in the backyard. It's a win for both of us.
Related: How to Make Money Dog Sitting with Rover
10. Scooter maintenance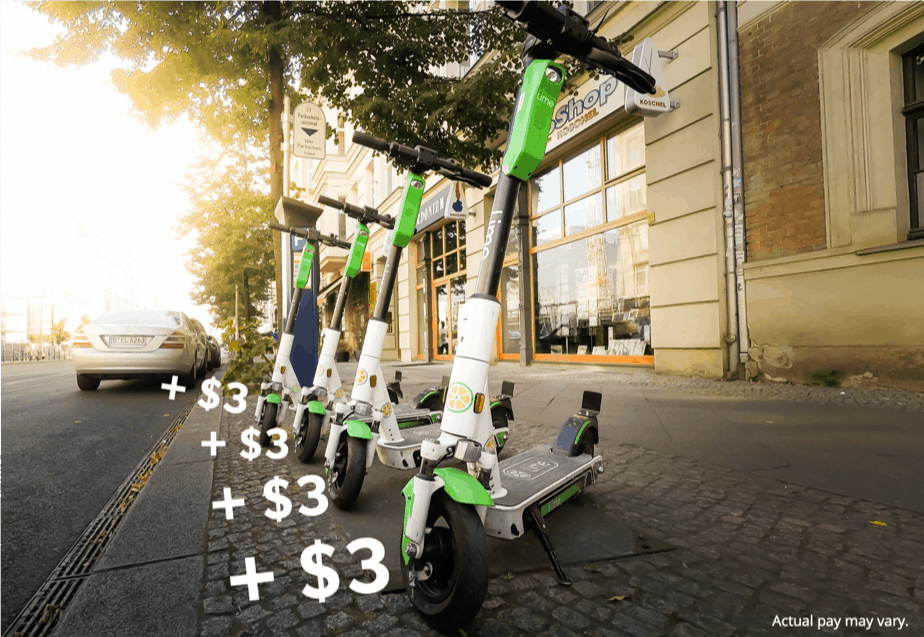 In cities across the country, on-demand scooter use has become a hot mode of transportation. Rather than wait for a bus, train, subway — or worse, having to walk from Point A to Point B — thrill-seekers are renting strategically placed scooters [think $3 for a 2-mile ride] to get where they need to go.
As it goes, scooter maintenance is perhaps a broad term for what you effectively do with your iPhone at the end of each day — charge it.
If you've got some free time on your hands each evening, circle your closest metropolitan area and start (literally) grabbing scooters and throwing them in your vehicle. Companies like Bird will pay anywhere between $3 and $20 for each Scooter you charge. If you've got a large vehicle and can safely cram a few in there, we're talking thousands of dollars a month in gig income.
11. Proofreader
Before an article, paper, book, or blog post is published, a proofreader goes through it to look for things like typos, spelling mistakes, and punctuation errors. Freelance proofreaders perform this service for authors, journalists, website owners, and other businesses.
One proofreader details how she earns $1,000 per month proofreading part-time by serving a niche. She proofreads transcripts for court reporters. Other lucrative proofreading niches include legal transcripts, academic papers, print media, and translated documents.
Related: How to Become a Proofreader and Make Money from Anywhere
12. Virtual assistant
The virtual assistant (VA) market is another that's seen rapid growth over the past few years. The total market was valued at $2.58 billion in 2019 and is expected to reach $6.27 billion by 2025[3], which means it's not too late to capitalize on the need for virtual help. One woman made $3,000 per month within just a few months of launching her VA business.
Virtual assistants play a number of roles in companies, from data entry to booking appointments and making travel arrangements to writing blog posts. Since you work as an independent contractor, you get to decide which services you offer. If you don't like the idea of finding your own clients and managing the backend of a business, there are a number of virtual assistant companies that hire remote VAs.
Related: How to Become a Virtual Assistant (Step-by-Step Guide)
13. Transcriber
Transcription involves listening to audio recordings and typing them into written reports. Transcription jobs typically pay by the audio hour. For every hour of audio you transcribe, you earn a set dollar amount.
Medical and legal transcription pay higher rates than general transcription. There's no minimum typing speed required, and you don't need a certification. However, some companies require that you have a minimum word per minute (WPM) score. You can take an online typing test to see and improve your score.
Related: 9 Transcription Jobs That Pay You to Type
14. Writer
I grew up thinking that all writers live the "starving artist" lifestyle. But it turns out that's not the case at all. Many writers, especially in personal finance, real estate, or technology, make a solid income from their craft.
Writing books isn't the only option for writers. Large companies with big marketing budgets pay freelance writers for articles. Most jobs you'll find pay on a per-word basis, and I've seen writers charge up to $0.50 per word for 1,200 words. That's $600 for a single article. Here are some more of the highest-paying freelance writing niches.
Related: How One Freelance Writer Makes Over $100,000 Per Year
15. Babysitter
An old-school gig economy job, babysitting isn't just for teenagers and college students. In fact, many parents prefer that adults watch their kids for them. Babysitting sites are great to get started with this gig.
Fortunately, finding babysitting gigs isn't as sketchy as it used to be. No longer do you have to post an ad on Craigslist and hope the person who answers isn't a serial killer in hiding. You can create a profile on websites designed for babysitters and connect with families that match your preferences.
While these apps are great, don't discount word-of-mouth referrals. Sometimes the best opportunities come from within your own network.
16. Elderly companion
The role of an elderly companion is to help seniors with day-to-day tasks. You might be asked to go grocery shopping, clean, prepare meals, drive them to appointments, or just keep them company.
Companions are considered non-medical caregivers, so you don't need a nursing license or medical background for this gig job. However, you may be expected to have a CPR certification. Depending on the company you work with, certain training may be provided.
17. Telehealth provider
As a Registered Nurse (turned blogger), I've experienced my fair share of burnout — and it's easy to see why. With no significant other, I was working 60 hours a week or more to cash in on the fairly lucrative overtime opportunities present in today's healthcare system. (Thank you nursing shortages.) It didn't take long, however, to grow weary of the toll that floor nursing takes on your body. Thousands of hours in high-acuity environments can take its toll quickly, and I was no exception.
Fortunately, I had an escape — a growing blog that was producing income that could realistically replace my in-hospital earnings. Not everyone is so lucky.
If you need a change of scenery entirely, or simply want to supplement your income, it may be useful to know that tele-opportunities abound. With an aging population and city-centered healthcare model, companies are recruiting healthcare workers like never before.
From wellness check-ins and therapy sessions to "in-home" doctor visits and prescription renewals, patients are getting quickly acclimated to the virtual office.
18. Retail support technician
This gig involves completing short jobs for retailers from your phone, like trying out a new restaurant or calling the customer service department at a store, and reporting on your experience. Other tasks may include reviewing physical products, taking photos of product placements, or filling out product surveys.
These jobs pay anywhere from a few dollars each to $20 or more depending on the requirements. While it's not the most lucrative gig economy job, it's a great way to make extra money on the weekends, during your lunch break at work, or when you're already out and about running errands.
Related: 29 Mystery Shopping Companies That Hire Shopper Sleuths
19. Developer
Experts project the demand for talented web developers to grow by 8% from 2019 through 2029[4], driven by the popularity of eCommerce and mobile web search. Web development is one of those gigs where if you're not in it, the terminology can be confusing.
Developers need to know a variety of programming languages to design and build software products. Typically, you'll specialize in one of two areas: front-end (what a user sees when they visit a website) or back-end (what makes a website and its features function properly).
Web development was one of the first gig economy jobs I tried early in my freelancing career. You can learn the basics of several languages by taking a class or coding bootcamp online and start bidding for projects on freelance sites like Upwork and Fiverr.
20. Graphic designer
Graphic design is a multi-faceted gig. Depending on your skills and experience, you could freelance as an illustrator, website designer, brand expert, or even sell social media templates to bloggers and small business owners.
Like many gig jobs, the key to being successful as a freelance graphic designer is to learn the basics, which you can do by taking design fundamental classes on CreativeLive, and practice them over and over until you master your craft.
But you don't have to wait to reach mastery level before you charge for your services. You can pick up small gigs and one-off design projects on freelance sites to get paid while improving your skills.
Related: How to Become a Graphic Designer in 8 Easy Steps
21. Photographer
You might think that with smartphone cameras becoming more and more advanced, the market for photographers would be shrinking. But having a good camera doesn't make you a photographer, which means there's still plenty of demand for talented photographers, especially if you can find the right niche.
Most new photographers start out doing family and wedding photos, but you can make more money as a freelance photographer working for businesses and other professionals. A friend of mine started a new photography business last year. He specializes in real estate photography, using a drone to capture aerial footage of large properties. Since companies have larger budgets than individuals, he's able to charge more per job.
Other options to make money with photography in the gig economy include selling stock photos online or turning your images into art and selling them on canvases, clothing, or household items.
Related: 11 Cool Ways to Get Paid to Take Pictures
22. Mover
For this gig job, you'll need to be able to lift at least 50 to 100 pounds. With gig apps designed specifically for this job, you can view a list of available gigs in your area, pick the ones that fit your schedule, and get paid directly through the app.
Some apps also give you the opportunity to accept tips through the platform and earn more by referring friends to apply. Depending on the companies you work with, you may need to complete an application and background check before you can begin accepting gigs.
23. Handyman
Working as a handyman, you'll perform tasks like moving furniture, hanging televisions or pictures, repairing holes in walls, or fixing loose stairs or deck planks is a tried and true gig economy job. While people used to find this kind of work through word-of-mouth referrals or hanging flyers, gig apps make it easier than ever to find work as a handyman.
You'll need access to a vehicle and may need specific tools for certain gigs. If you can work with your hands, fix things, and do it in a timely fashion, you can make a consistent income in the gig economy working as a handyman.
24. Delivery driver
eCommerce is a booming industry, expected to pass $740 billion in sales[5] in the United States alone and make up 22% of all global retail sales[6] by 2023. With online orders on the rise, companies are expanding their delivery workforce in an effort to keep up.
The growth and crowdsourcing of delivery drivers makes this one of the best gig economy jobs available today. Similar to Uber or Lyft, you can sign up with same-day delivery services and pick up gigs that fit your schedule. Many offer a minimum payout for each delivery as well as the opportunity to receive tips through their app.
Related: 13 Ways to Make Money Delivering Food, Packages, and More
25. Housesitter
House sitting has become a popular way to travel the world on a budget in recent years, but you can also make easy money house sitting in your own neighborhood. Holiday seasons and summer tend to be the best time for finding housesitting gigs. People with pets, plants, or gardens need someone to take care of them while they're away visiting family or on vacation.
Housesitting apps typically come with a subscription fee of $20 to $100 a year. But for that fee, you'll be matched with verified homeowners and receive access to both long- and short-term housesitting opportunities in the locations you choose.
Related: 11 Places to Find House Sitting Jobs (Locally and Abroad)
Platforms to Find Local Gigs
Even though the barrier to entry for most gig jobs is low, it still may take some time — often 1-2 weeks — before receiving a paycheck becomes a reality. From background checks and getting hired to finding clients or building a portfolio, if you're needing cash quick, it may help to fall back on some of these gig platforms.
Craigslist
A gig economy mainstay, Craigslist still offers much promise in the way of finding same-day [local] gigs. In fact, there's an entire classifieds section devoted to clients in need of gig workers.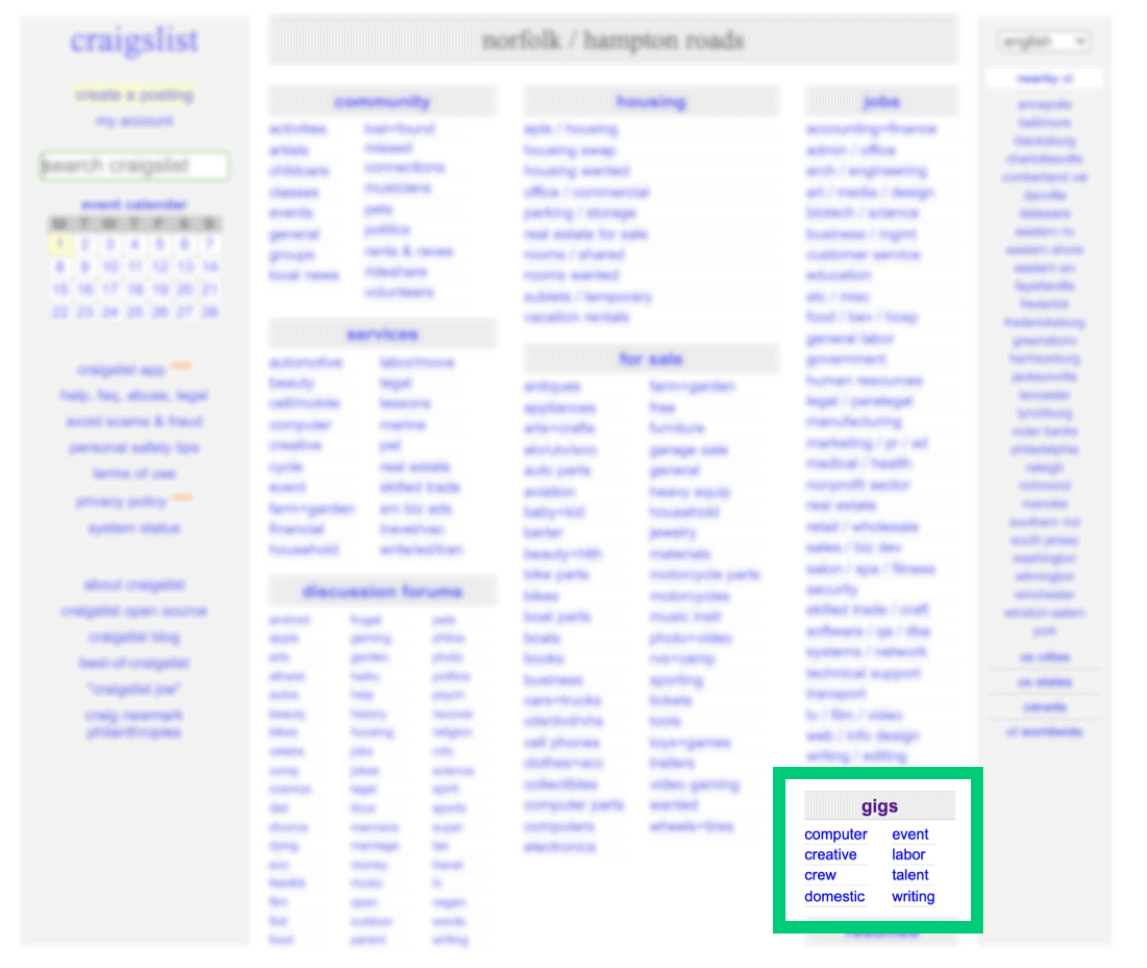 While opportunities will be location-specific, expect to find an assortment of needs such as:
Event catering help Event staffing/assistance Moving gigs Packaging/delivery assistance Modeling or movie extra needs, and more
Exercise caution as you will be the one primarily responsible for vetting the legitimacy (and safety) of any gig you may find. Always take proactive steps to avoid getting scammed.
TaskRabbit
With verification in as little as 5 minutes, you can be up and offering services in your area within 1 business day. Better yet, TaskRabbit does all the marketing and recruiting for you, so you can be earning a paycheck that same day.
Simply create a profile, list your services, submit your identity and business verifications, and start accepting jobs. There's a $25 registration fee in some cities that you'll need to look out for when applying.
You don't need experience for an array of tasks — think office errands, lifting furniture or watering plants — which makes it the perfect platform to get your feet wet with as you gain experience.
Field Agent
Like the hit TV show Undercover Boss, Field Agents anonymously enter stores across America to give feedback on how the company operates. Often, company management solicits what has become known as "mystery shoppers" to infiltrate their establishment and take note of an array of items.
Things like store cleanliness, staff friendliness, display organization, and more, are all fair game. You'll often be tasked with purchasing items — for which you'll be compensated — and documenting the ease, or difficulty, you had in doing so.
To close out a mystery shop you'll be required to document the process and answer a detailed questionnaire with your feedback. It can actually be a rigorous process, but if you enjoy the secrecy component, or merely want to make a few extra bucks while you're out shopping for yourself, this gig can be a good way to earn upwards of several thousand dollars per year.
Important Things to Know
Gig work can be a fulfilling, rewarding, and reliable source of income. But before you go jumping into the gig economy, make sure you do these five things.
1. Have a system for your gig income.
The money you earn as an employee is treated differently by the government than the money you earn as a freelancer or gig worker. Namely, you're responsible for paying your own taxes.
Think of your gig job as a mini business. Like all businesses, you'll need to withhold a certain amount for taxes on your pay. A good rule of thumb is to set aside 25-30% of everything you own. I like to use a separate savings account just for my freelance tax savings. Whenever I earn money dog sitting with Rover or driving with Uber, as soon as it hits my checking account, I transfer 25% to a savings account I named "Taxes."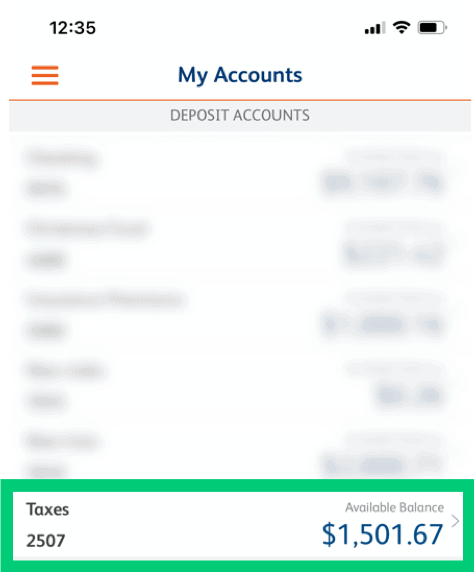 Also like a business, if you spend money related to your business activity — for example, dog treats as a dog sitter, tools for your handyman gigs, or water bottles for your Uber passengers — you can subtract those expenses from your earnings to pay less in taxes. Keep track of all your gig-related expenses in a notebook or spreadsheet and stick your receipts in a folder. Whenever tax time comes around, it could save you hundreds.
Related: How to Avoid an Unexpected Tax Bill as a Gig Worker
2. Don't rely solely on your gig income.
Unlike a traditional part- or full-time job, gig work doesn't guarantee a set rate or number of hours per week. Since income from gig work varies, it's best not to rely on this income for necessities, like rent, food, and utilities.
If you do rely on gig income for necessary expenses, then be conservative with what you expect to earn. For example, if you made $400 in month 1, $250 in month 2, and $300 in month 3, then don't budget for $400 of extra income each month. Instead, plan for $250 (or less) from your gig work. Anything you make above that is a bonus.
Whenever I make more than I expected in a month from freelance work, I like to split the difference between spending and saving. So if I expect to make $250 but I end up with $500 (after saving for taxes), then I'll take the additional $250 and send half to a savings goal (emergency fund, house, retirement, etc.) and spend the other $125 on whatever I want.
3. Stack your gigs.
Some gigs are seasonal and others are unpredictable all year round. That's why I like to have multiple streams of income from different gigs.
When you stack income with two, three, or even more different gig jobs, you'll always have a way to make extra money during your downtime. It also keeps things fresh and interesting if you don't enjoy doing the same type of work every day.
If you only work one gig, then if you have a day where you don't feel like driving or being around other people, you miss out on extra income. If you have multiple gigs, then whenever you don't feel like doing one, you can switch to another.
It's also a great way to capitalize on all your resources. Have spare space in your house? Rent it out. Have a car you're not using? Loan it to someone else. Stacking gigs in this way allows you to earn extra income without working more hours.
4. Find something you enjoy.
This one may seem superficial, but it's important. Whether you choose to join the gig economy because you need the extra income or you aren't happy with your day job and are looking for a way out, choose work that you actually enjoy doing.
Not only will it make the time go by faster and earning money seem easier, but enjoying yourself on the job will improve the experience others have with you. For many gig jobs, happy customers mean bigger tips and more referrals.
5. Grow your network.
You would be amazed at the people you can meet as a gig worker. One time while working a part-time job in customer service, I met a couple with a beautiful baby girl. By striking up a conversation, I discovered they were looking for a babysitter. I offered, and I started babysitting for them the following weekend.
After a couple of months working with this family, I found out the mom was a director at a local university. That relationship led to me getting my first internship and, from there, my first full-time job after college.
That's why it's important to always deliver as much value as possible in your work. You never know who's watching and where your next opportunity might come from.
Address: Apt. 739 65237 Fahey Land, Farrellville, NV 80219-5379
Phone: +389 555.865.6819
Website: https://momadvicehub.com
Facebook: https://facebook.com/momadvicehubcom
Twitter: @momadvicehubcom
Copyright © 2023 | Design by Mama Knows Best