Empowering mothers with knowledge
New Orleans is a foodie's dream! We've got hundreds of years of culinary traditions totally unique to our city. Visitors from all over the world specifically travel here just to get a taste of it. Most of our delicacies are full of flavor, and sometimes they can be a little bit heavy on the stomach. That's especially true if you've been eating traditional New Orleans fare for days on end. There's nothing wrong with wanting to eat less meat or go meatless for a meal.
Sometimes you just need something a little lighter. Salads are a great way to eat your greens and give your body a break from too much butter and oil. The following restaurants have some of the best salads in the city that aren't light on flavor. Lettuce eat and enjoy these satisfying salads!
The Best Salads in New Orleans
1. St. James Cheese Company
Multiple Locations, stjamescheese.com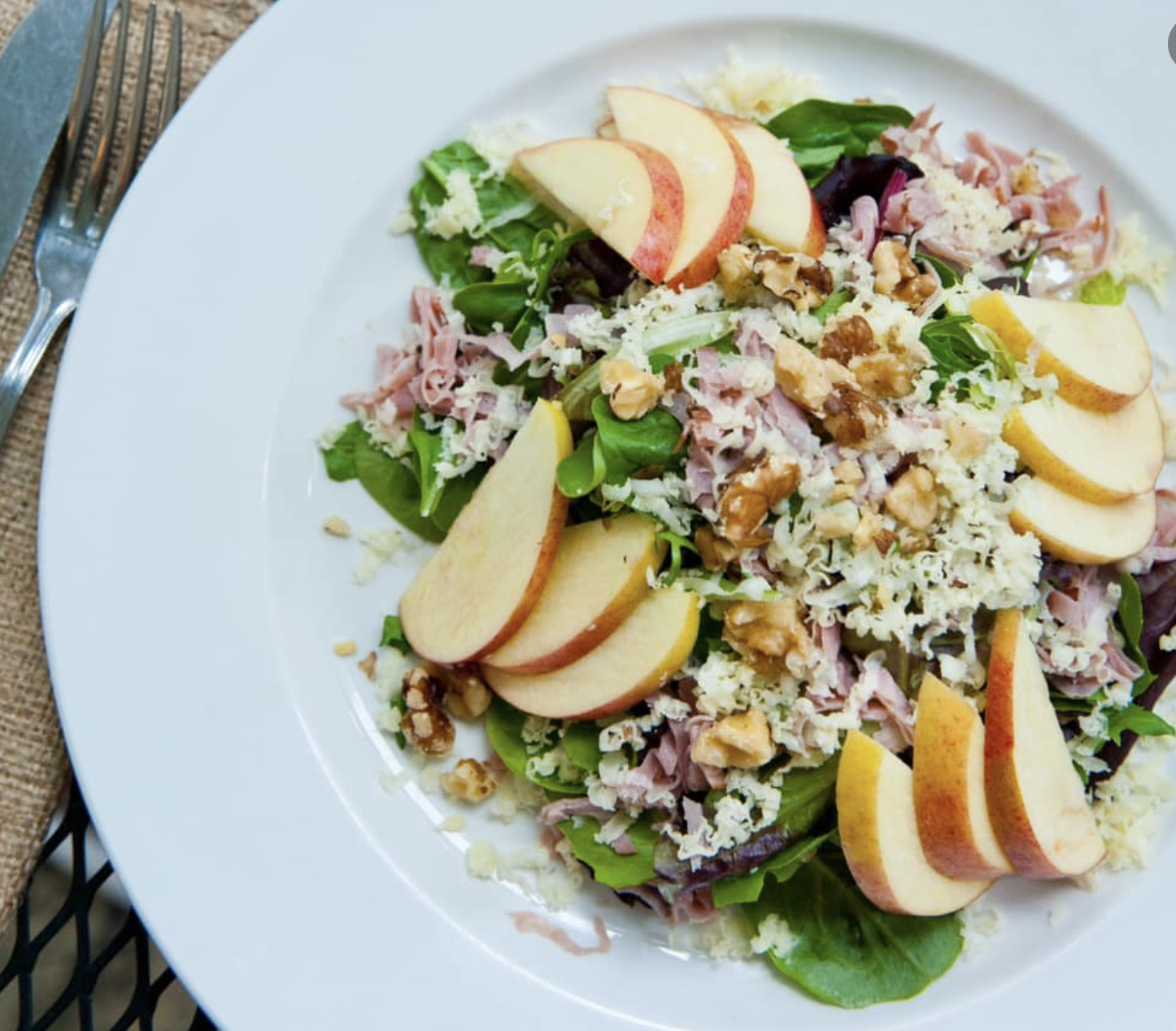 Both the Uptown (5004 Prytania St.) and Warehouse District (641 Tchoupitoulas St.) locations of St. James Cheese Co. are known for excellent sandwiches and charcuterie. But don't sleep on the salads! They are so filling and so decadent that you'll be full for a while. And you know that they all feature delicious cheese.
The popular Manchego Salad features Manchego cheese, arugula, sliced pears, and almonds drizzled in house-made quince vinaigrette. The mouth-watering Cantal Salad has French Cantal cheese with julienned French-style ham, apples, walnuts, and mixed greens with Dijon vinaigrette dressing.
2. Caffe! Caffe!
Multiple Locations, https://www.caffecaffe.com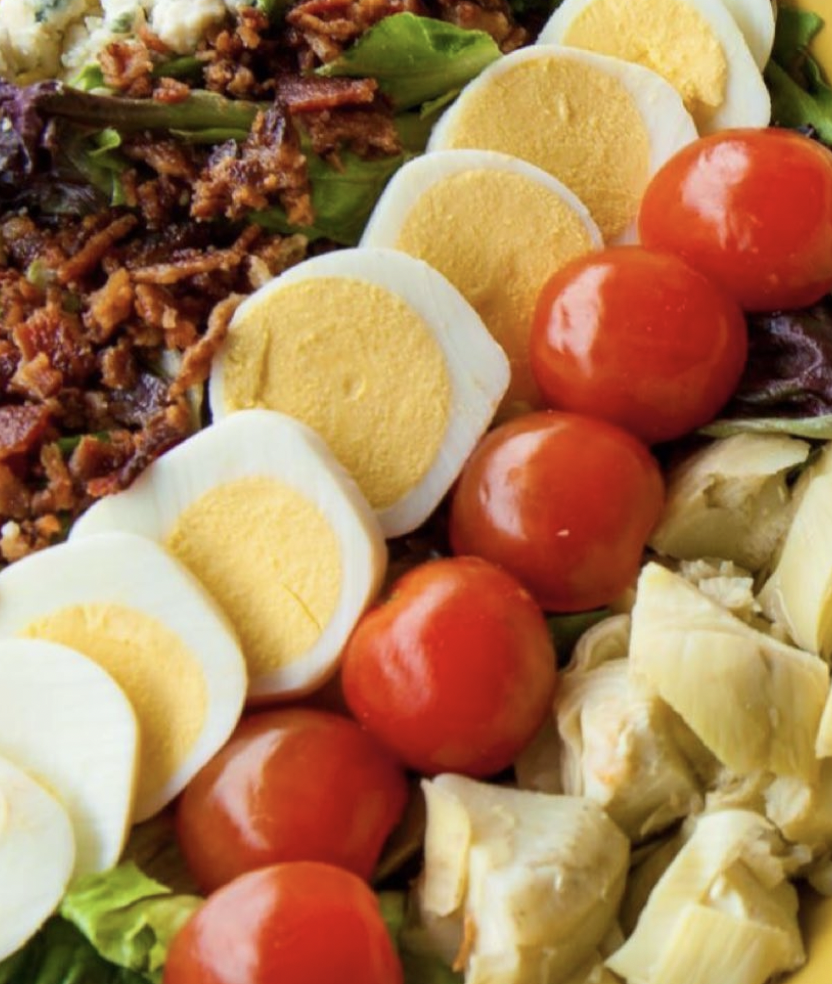 Caffe! Caffe! may be known for their delicious pastries and their delectable sandwiches, but they sure do know how to make a great salad. You can go for a classic Caesar or greek salad, or one of their originals such as the avocado salad, which is romaine lettuce topped with sliced avocado, gorgonzola cheese & walnuts, garnished with orange slices & red onions, served with mango vinaigrette on the side.
Don't miss out on their shrimp salad, egg salad, tuna salad, and more. You can have your pick of dressings and size of the salad. There's also a stellar deal that gives you half a salad and half a bowl of creamy mac 'n' cheese if your hungry.
3. City Greens
Multiple Locations, eatcitygreens.com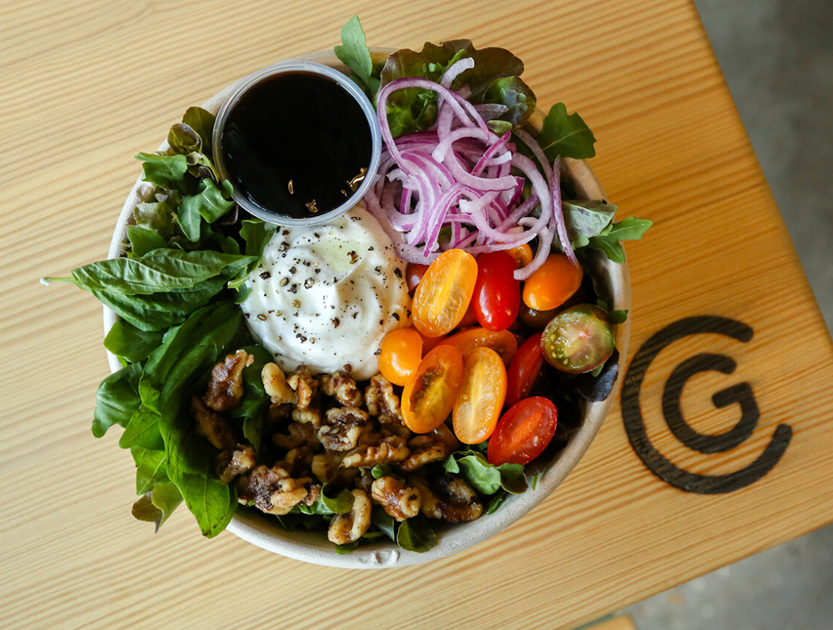 The locally-owned and operated green eatery City Greens has expanded to three locations, two of which are in New Orleans. The Uptown (5001 Freret St.) and CBD (909 Poydras St.) locations serve up fresh salads and soups. You are welcome to build your own special salad or wrap, but many people prefer to have one of the signature items that were carefully crafted to be extra delicious.
The Beet Street Salad is a vegetarian dish with mixed greens and romaine lettuce, sous-vide beets, carrots, goat cheese, honey-roasted walnuts, and lemon basil vinaigrette. The popular Thai Peanut Chicken Wrap has roasted chicken, basil, cilantro, carrot, cucumber, peanuts, spinach, and spicy Thai peanut sauce.
4. Breakaway's Restaurant and Bar
2529 Dauphine St. (504) 571-5179, breakawaysrb.com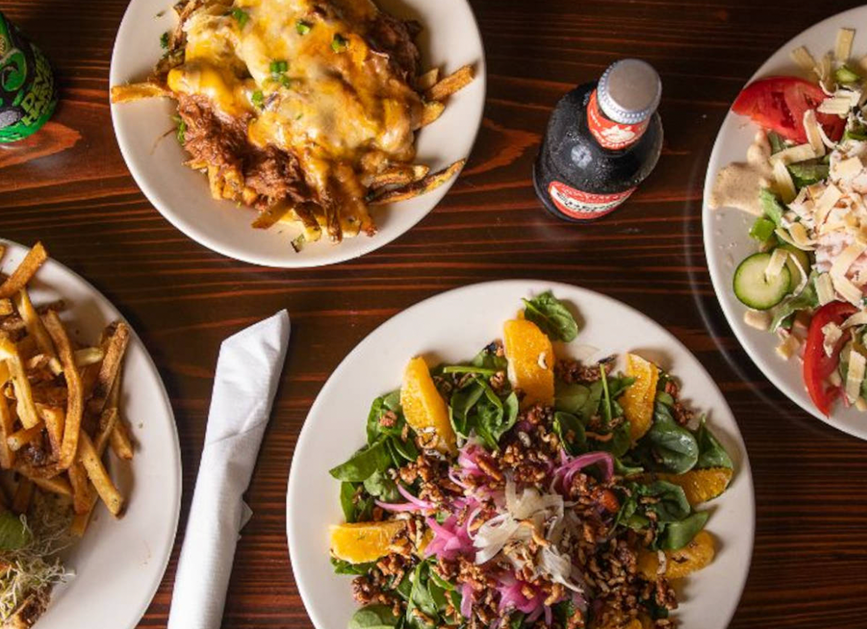 The owner of Green Goddess decided to close that restaurant in order to open a brand new one in the Bywater neighborhood. Breakaway's Restaurant & Bar has a great menu with innovative items that you won't find anywhere else. While everything looks appetizing, the salads section is very hard to ignore. You can add cheese, vegan cheese, bacon, fried shrimp, or Persillade Shrimp to any of these.
The Green Goddess Wedge Salad is named in honor of the previous restaurant. It features bibb lettuce, green goddess dressing, avocado, pickled beets, hearts of palm, pecans, cucumbers, and blue cheese. The Smoked Persillade Chicken Salad has a base of spring mix with smoked chicken, aged cheddar, cucumbers, tomato, and remoulade dressing.
5. The Daily Beet
Multiple Locations, thedailybeetnola.com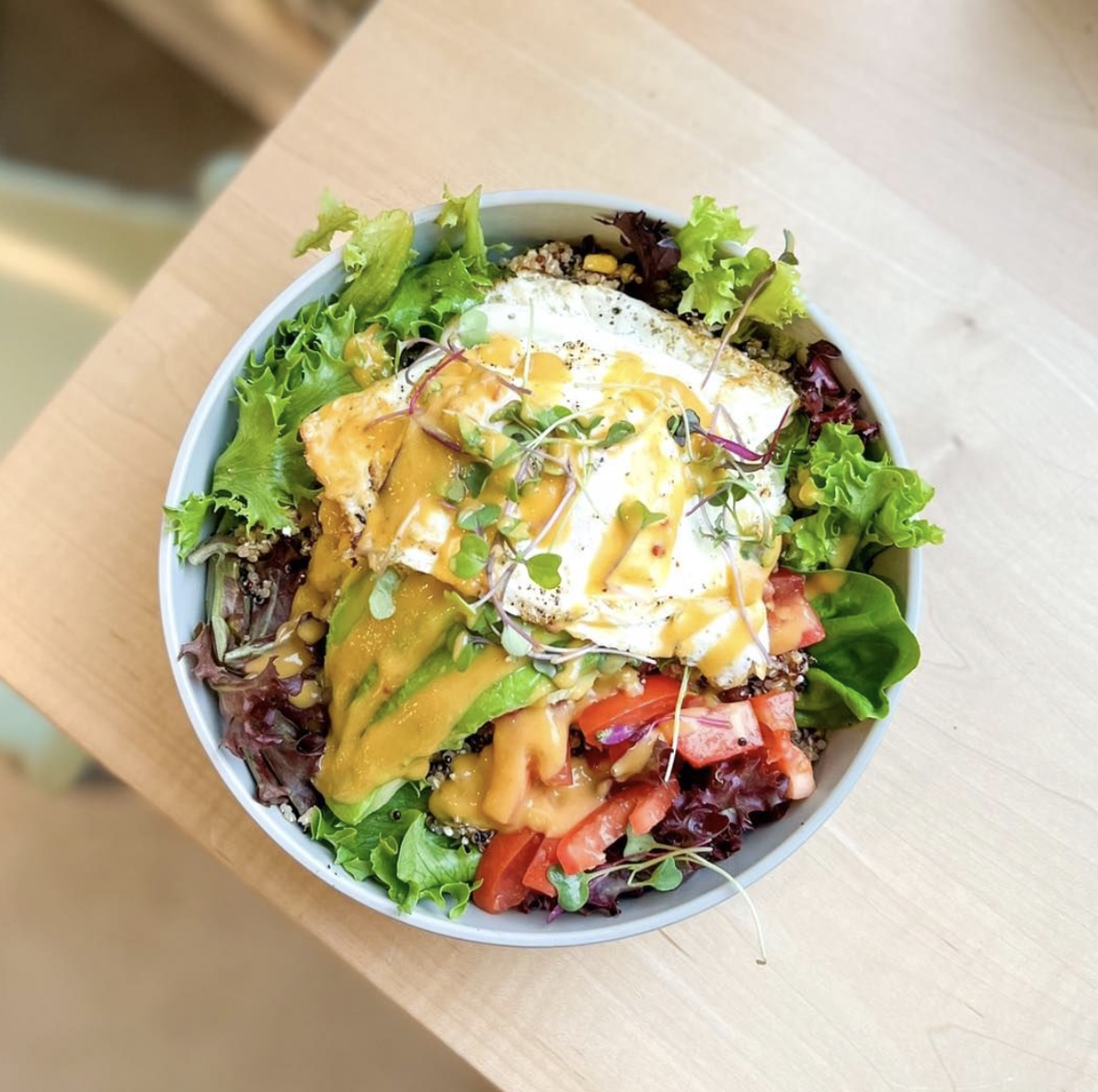 The Daily Beet is health and wellness forward, but you don't necessarily have to be the healthiest eater to enjoy their food and beverages. You can check out the CBD (1000 Girod St.) and Uptown (3300 Magazine St) locations to see what they've got cooking or order on their website for easy pick-up or delivery to certain areas.
Among the sweet and savory bowls and extensive juice options, you'll find the awesome salad section. The Mexicali Blues Salad is one of a kind: romaine lettuce, spring mix, avocado, black beans, corn, tomato, red onion, cilantro, corn chips, and Cotija cheese with jalapeno lime vinaigrette. This salad is Eat Fit-certified to boot!
6. Salad Station
618 Magazine St. 504-354-8503, thesaladstation.com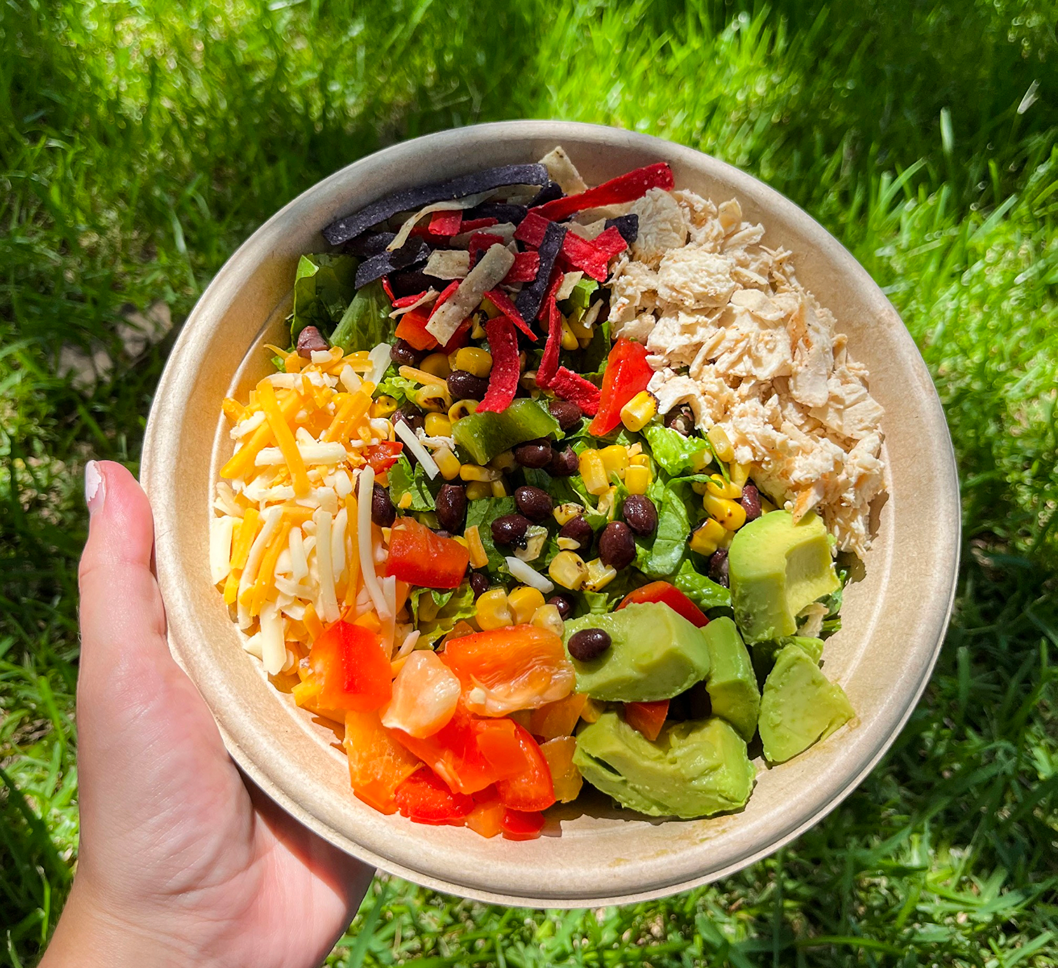 The cool thing about Salad Station is that you get to make your own salad and pay by the pound. You simply take an empty bowl or box and head to the bar where you can choose from a ton of different greens, proteins, toppings, and dressings. The flavor combinations are endless! You can get really creative and make a salad unlike any other.
On the bar, you'll find about 6 types of greens, 10 proteins, 15 fruits, 28 vegetables, 8 cheeses, 15 other toppings (nuts, croutons, bacon bits, etc.), and 14 dressings. In addition to all of that, Salad Station has a rotating menu of soups and hot side items. You could eat a salad every single day and never have the same thing twice.
7. Tartine
7217 Perrier St. (504) 866-4860, tartineperrier.com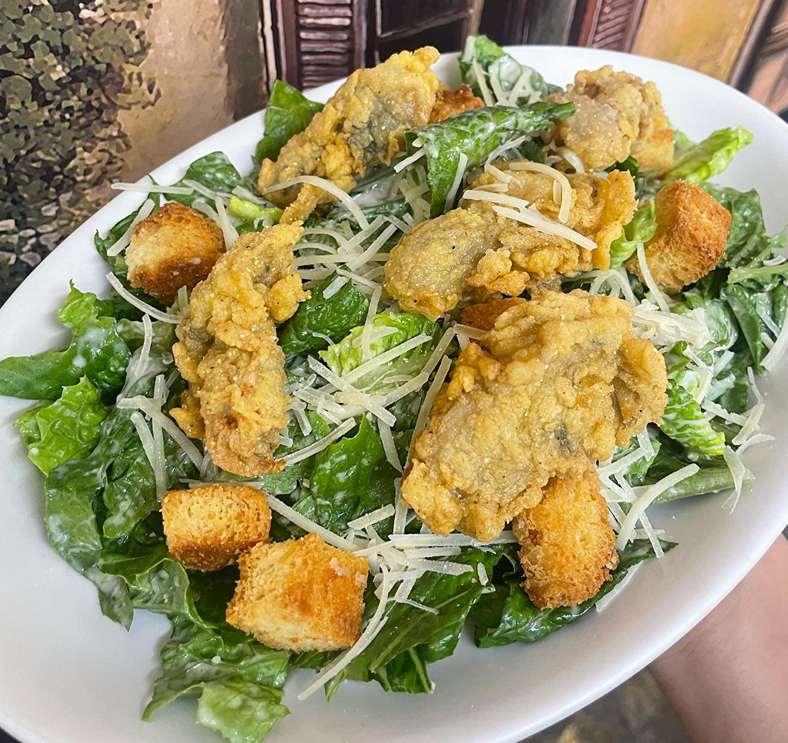 Tartine happily serves breakfast and lunch daily to their loyal customers. People can't get enough of the breakfast bagels, lunchtime sandwiches, and incomparable tartines. Though the menu is fairly small, the salads take up a large part of it. There are six fantastic salads regularly on the menu and a soup of the day that will certainly complement at least one of them.
Try the Roasted Shrimp Salad that is drizzled with pistou vinaigrette and served with seasonal vegetables. Or maybe you'll like the stomach-satisfying Steak Salad with grilled vegetables, piquillo peppers, croutons, and creamy vinaigrette.
8. Carmo
527 Julia St. (504) 875-4132, cafecarmo.com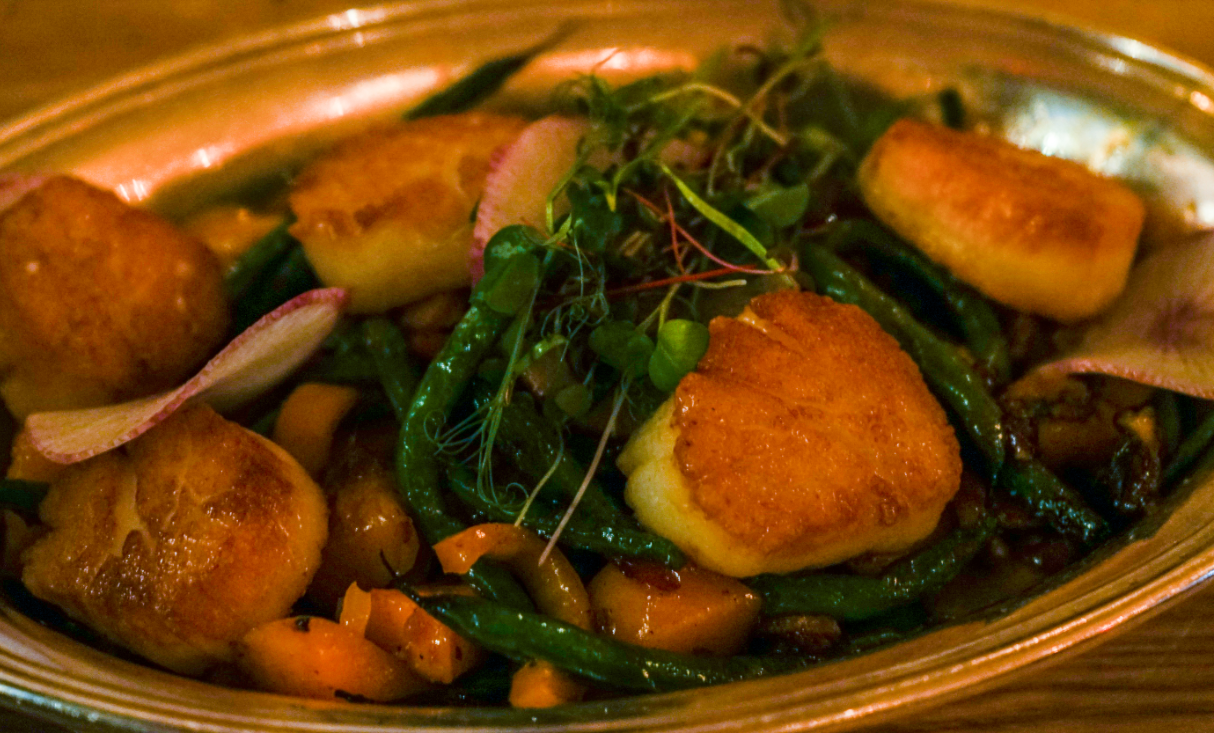 This Warehouse District restaurant has several cultures represented on its menu. There's a little bit of the Caribbean, some South American, influences from West Africa, and flavors of Southeast Asia. Of course, there's also some Gulf South for the local twist. Carmo masterfully blends of all these together for their breakfast, lunch, and dinner menus.
While you won't want to miss out on the ceviche or sashimi, the salads are a fantastic complement to the fish dishes. Try the Burmese Tea Leaf Salad for a rich mouthfeel, or try the Gulf Tuna Salad that features house-smoked local tuna. It's also Eat Fit-certified!
9. The Milk Bar
710 S Carrollton Ave. (504) 309-3310, themilkbarneworleans.com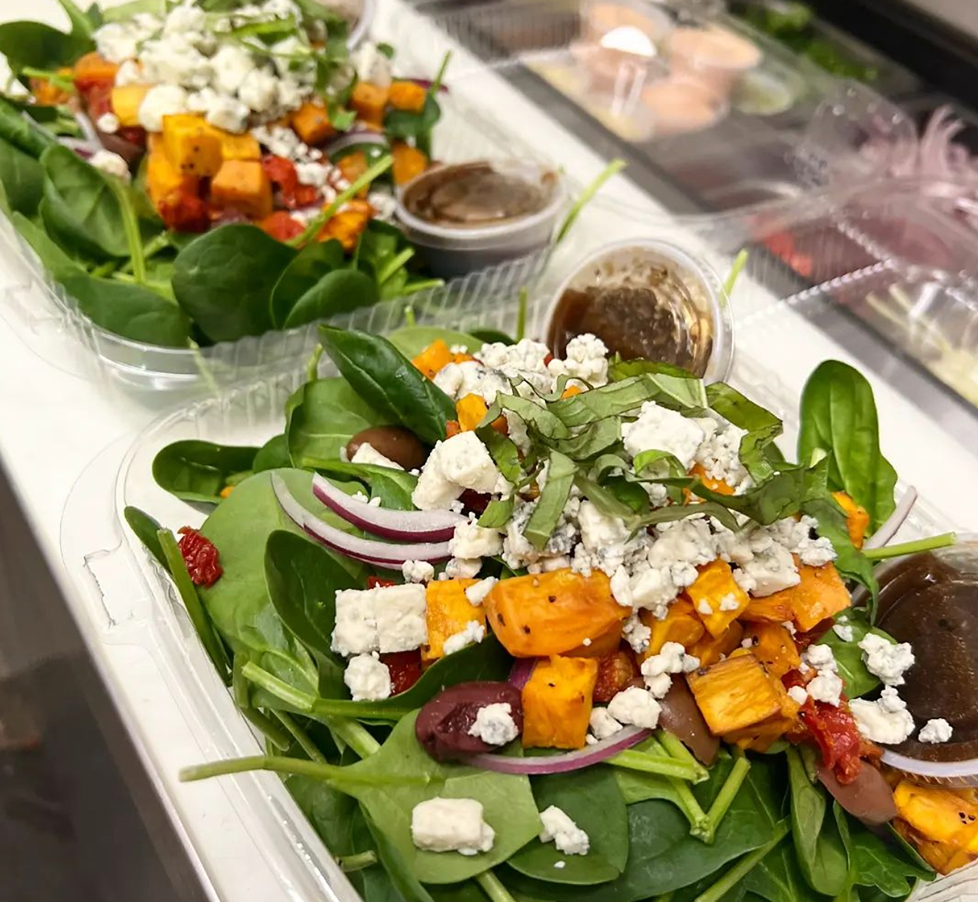 This adorable family-owned restaurant serves lunch from Tuesday through Saturday from 11 a.m. to 5 p.m., so you'll have to make time to get down here if you want to try it out! While most of their menu consists of great sandwiches, the salad section is huge. All of the options are made fresh to order, but quick enough to get you back to the office.
Just some of the salad offerings are the Mediterranean Lamb Salad, the Bangkok Shrimp Salad, and the Roasted Sweet Potato & Blue Cheese Salad. The Peanut Satay Chicken Salad is a show-stopper with romaine lettuce, warm satay chicken, red pepper, cucumber, carrot, red onion, cabbage, cilantro, and honey mustard vinaigrette.
10. True Food Kitchen
801 St. Charles Ave. (504) 558-3900, truefoodkitchen.com/locations/neworleans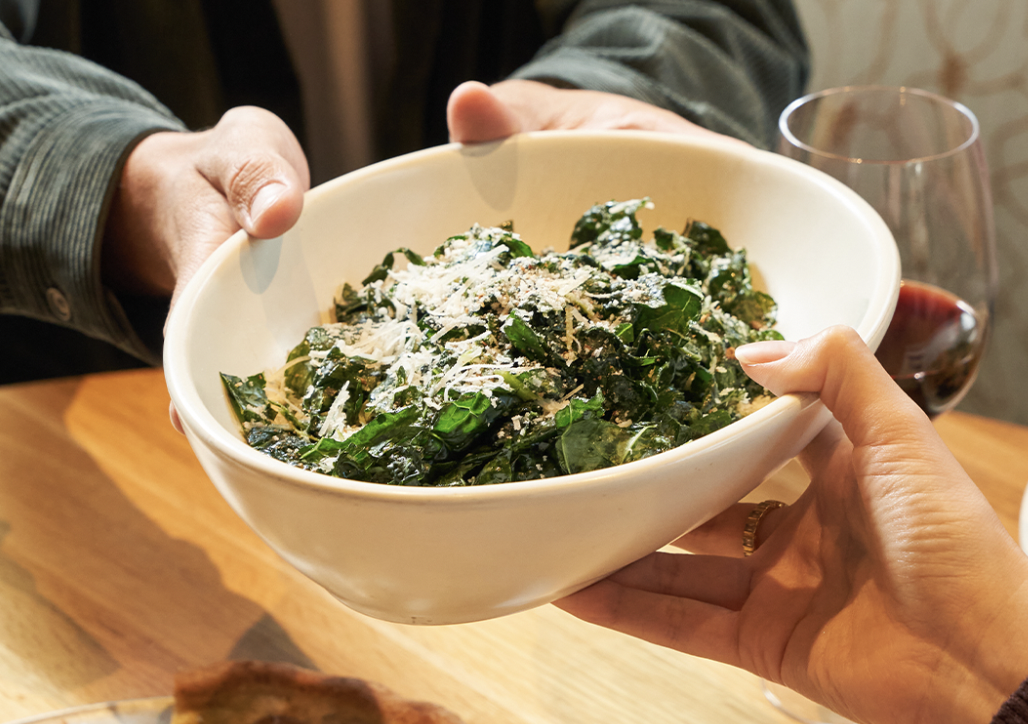 True Food Kitchen is a perfect spot to get a quick, healthy lunch for anyone who works in the Warehouse District or CBD. But it's a spot for anyone who wants a health-conscious meal at a good price. The salads and bowls are so fresh you'll feel like it was just picked. You can also ask about making your selection vegan to be totally plant based, vegetarian, keto, or paleo.
The Tuscan Kale Salad is a simple and elegant blend of organic kale, lemon juice, garlic, parmesan cheese, and breadcrumbs. The Chopped Salad is a colorful mix of medjool dates, dried cranberries, jicama, organic apples, Manchego cheese, farro, marcona almonds, and champagne vinaigrette.
Where To Get A Good Salad In New Orleans
These big salads are light on the stomach but still very filling and satisfying. They're crunchy, savory, colorful, and more. And with all of these options, you could eat a salad for a meal regularly and never get tired of it. You can also look at our vegetarian guide to New Orleans to see even more salad options.
There are so many great benefits to eating salads regularly, and it would be a shame to miss out on these. Do you know of a great local salad that we didn't list? Let us know where we can find it!
Salads are the best way to go if you're looking for a refreshing dish to enjoy during hot weather or would like to include more veggies in your meals. However, even though salads are tasty and a great way…
Address: Apt. 739 65237 Fahey Land, Farrellville, NV 80219-5379
Phone: +389 555.865.6819
Website: https://momadvicehub.com
Facebook: https://facebook.com/momadvicehubcom
Twitter: @momadvicehubcom
Copyright © 2023 | Design by Mama Knows Best